There are some places that I drive by often and think to myself "I should check that place out" but never get around to it.
Until yesterday
Sugar Mama's Bakeshop
was one of those places. It is nearby, and I've checked out their website several times, but I just hadn't ever made the (small) journey there.
After spending a good chunk of yesterday cleaning my place I decided that a cupcake sounded like a good treat. What really sealed the deal was how yesterday was one of the nicer, cooler days we've had in weeks, so it was comfortable to walk there in the evening.
We got there about 45 minutes from when they closed, and they were completely sold out of cupcakes. Apparently you have to get there early in the day to get the best selection, but I was happy anyway. I got a peanut butter pie that I don't see listed on their website to direct you to, but it was delicious. My husband got a lemon bar which he said after eating it he felt like he had eaten half a jar of lemon curd (which is a good thing in his opinion!).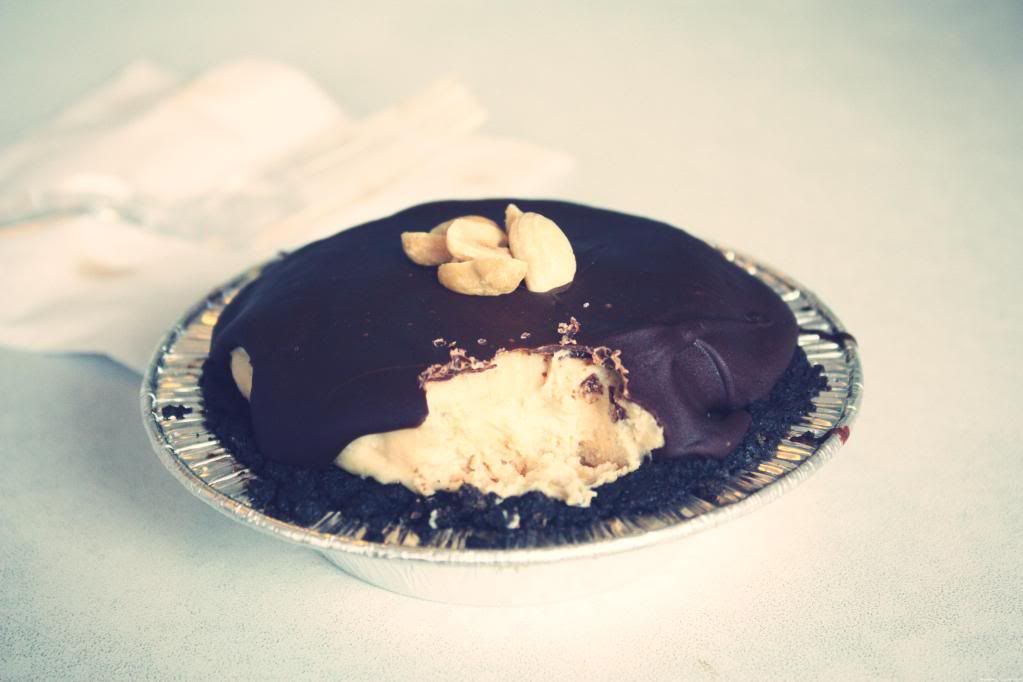 I took about half of mine home, because it was a little hard to break the chocolate with a plastic fork.
Hungry yet?
The place was nicely decorated, and even had cute aprons on the wall that were for sale.
I will need to remember to go early the next time I visit so I can try one of their cupcakes... or one of their "frosting shots" which are little cups of frosting with sprinkles and a little spoon. Cute!