Hello, internet!
Long time, no talk.
Apologies for the lack of updates, but my husband's mom and grandmother were in town and most of my time away from work was spent with them gorging ourselves on food. I think I've gained 15 lbs. this week alone! And you'll see why in several of my upcoming posts.
First we'll start off with the loveliness that is
Walton's Fancy and Staple
. My mother-in-law is a big fan of Sandra Bullock, so of course we had to take her to Walton's since it is owned by her.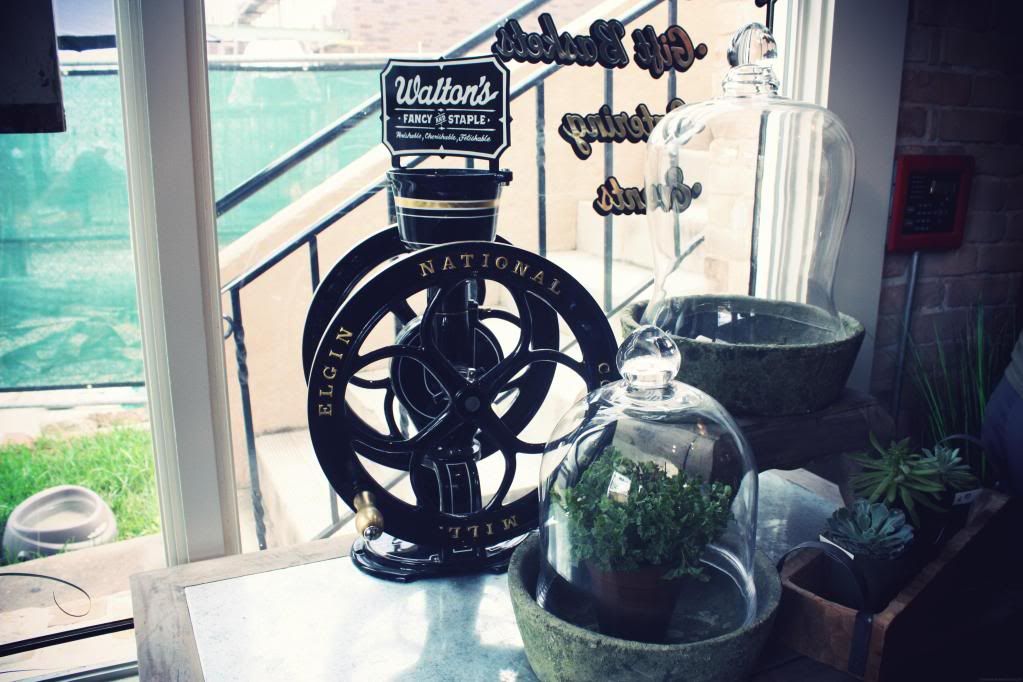 I love going here for the desserts, although the sandwiches are fabulous as well. The decor is quaint and welcoming. Its the perfect place to get dressed up and eat cake with your favorite friends.
For lunch I had the Caprese sandwich, which has pesto, basil, mozzarella, tomatoes and balsamic vinegar.
Although the sandwiches are very filling, we could not pass up the opportunity to go back to the counter and choose dessert.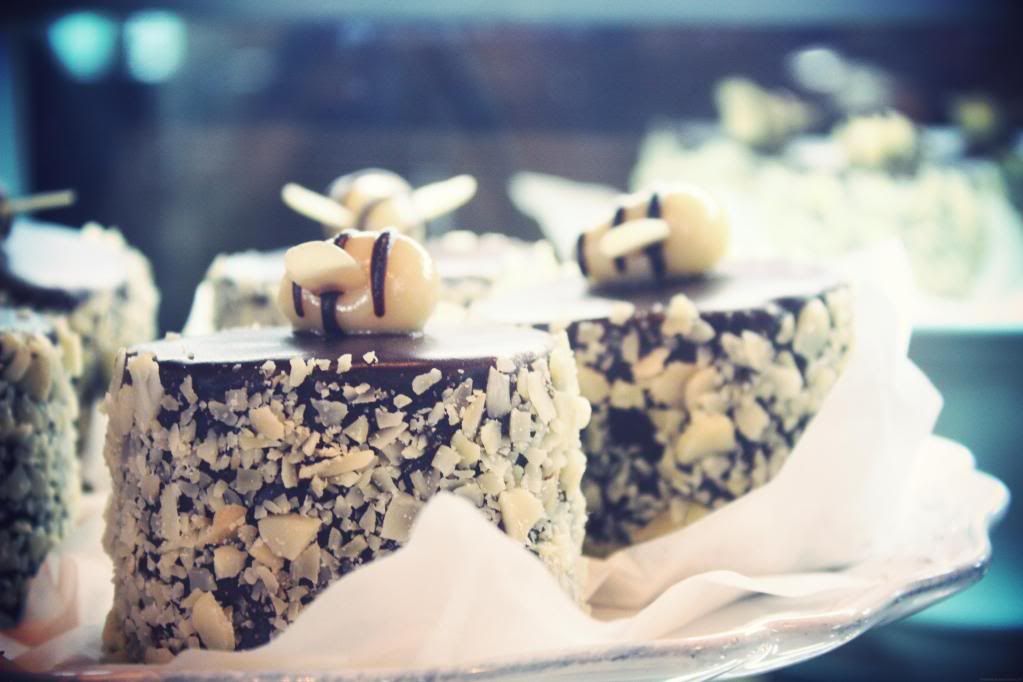 The bee cakes were so cute I had to take a picture.
I ended up getting the chocolate mousse while the rest got cupcakes (one carrot cake and one chocolate mint)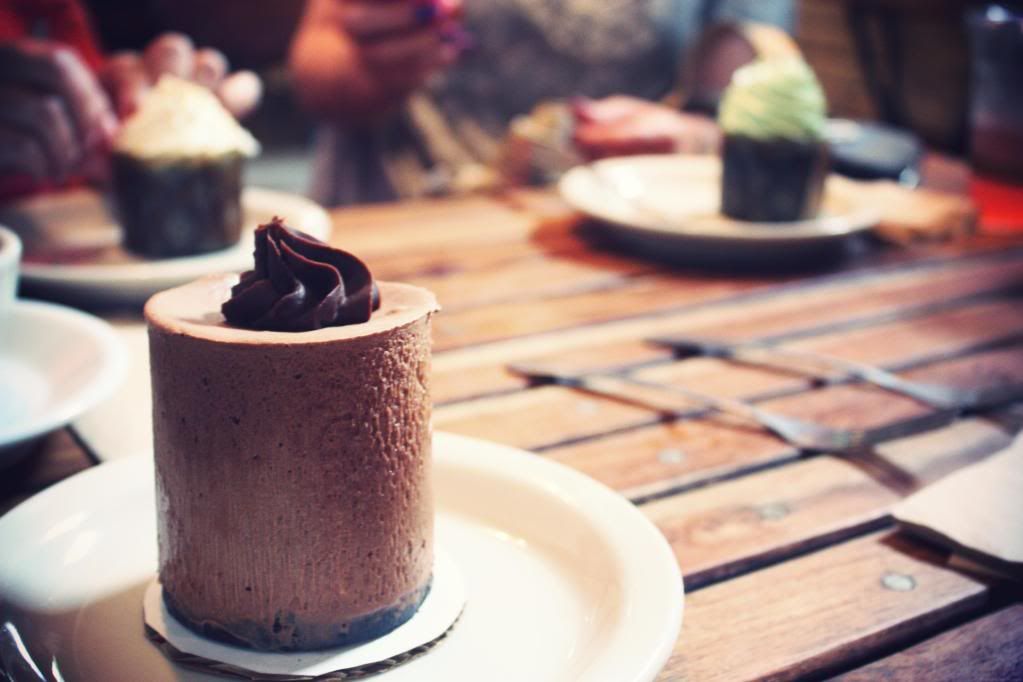 Apart from food, Walton's also has a florist who you can buy custom and signature arrangements from. They also sell French soaps and other fun items.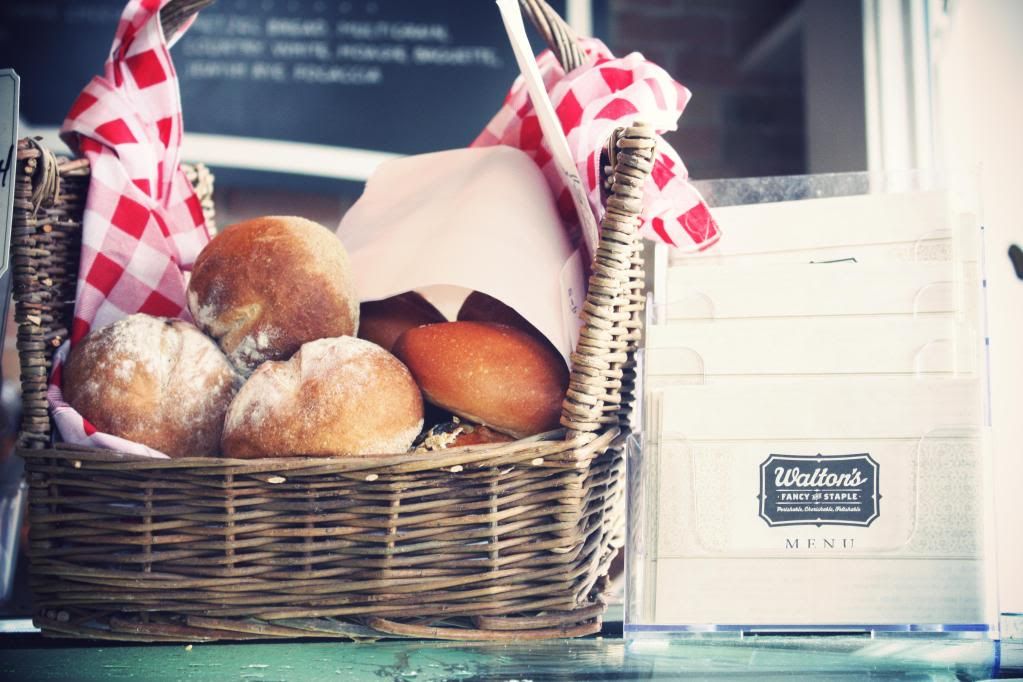 If a particular dessert strikes your fancy, I suggest going earlier in the day, as they can get pretty popular around lunch time, although I have been later in the evening and been happy with the selection availability.