It's been raining.
And raining.
And raining.
Having lived in Wales for several years, I don't really mind the rain so much. Tornado warnings are another story... I HATE severe weather.
radar screenshot taken from kxan.com/subindex/weather
Everything was fine and dandy with good ol' Tropical Storm Hermine. Until this evening. She decided to start up the lightning. And the thunder. And the tornado reports. And, most fun of all, I hear a *drip* *drip* *drip* coming from the closet near our bathroom which houses (I believe) our hot water heater. Great. Best of all as I looked around at the several places I see water coming in from the roof, I notice that they choose to run water straight down onto a switch. A switch that says on.
So I taped a plastic bag over it. And have taped a bowl below it. And don't feel like I can go to bed because I have to make sure to empty it because the tape holding it in place isn't very strong.
Exhibit A: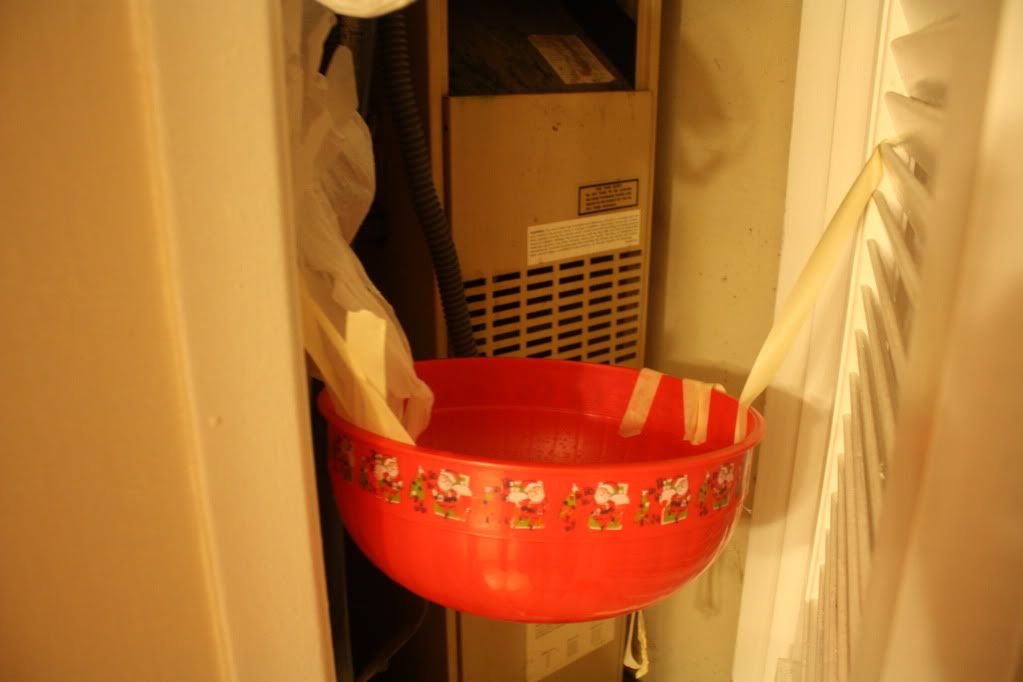 And if that wasn't enough - there is also water coming in through the window in our bedroom. So I have been changing towels out and trying to make sure water doesn't get anywhere else.
I don't see an emergency number for our property management anywhere, so all I could do is submit a repair request form online.
I think it may be a long night...
/complaining