With the popularity of sites like
Groupon
, using coupons and getting deals is becoming cool again. Still, I don't know how many younger people would feel hip doing their grocery shopping from a list with an envelope of coupons.
Lately I've been reading several personal finance blogs that give strategies for doing your grocery shopping with coupons, and I've gotten hooked on working out the best deals I can. I never really cared for math in school. In fact, my worst grades were in math and science classes, but there is something addicting about working out how to get stuff with little or no money out of pocket.
One of the blogs that I've really taken an interest in told how a guy was able to eat for less than $1 a day of 100 days and even donate hundreds of dollars worth of food to his local food pantry using coupons. You can read the series
here
. He also has a website about
using coupons to donate loads of stuff to food banks.
I don't know that I'd ever be comfortable buying 100 of the same product with the same coupon to get stuff free, but I admire *why* he is doing it. After using some of his and other sites' methods for the last several months to stock my cabinets with soaps, shampoos, razors, laundry detergent, etc. I decided it was time to put this to use to help someone other than myself. Last night I looked at the wish list for a local women's shelter to see what most needed items were, and what CVS had on sale that matched up with recent coupons.
Today armed with a stack of coupons I was able to buy $70* worth of stuff for $19.70 out of pocket, but I received $17 back in CVS dollars.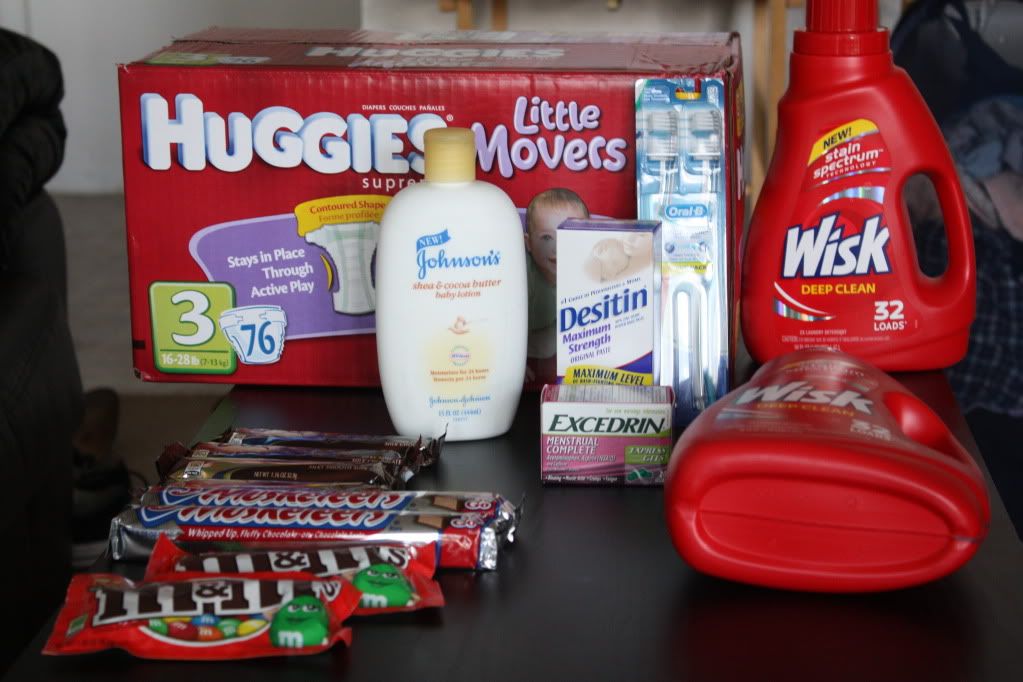 *I do feel that CVS' prices are higher than regular grocery stores, so the real total savings is probably a bit off from the $53 saved on the bottom of my receipt. Also I probably won't be donating all the candy bars, but my total came under what it needed to be to use a $10 off coupon, so I had to scramble at the register to bring the total up in order to bring it down, if that makes sense.
I have some razors, soaps and other toiletries as well that I have put aside to take to the shelter.
I will do a post later with more of the personal finance sites that I like, along with some methods of getting started with coupons.