Sometimes I am illogical.
For example, although I fell in love with Heinz baked beans while living in the UK, I won't pay the imported prices to buy a can here every once in a while for beans on toast or a fry-up.
But I will pay even more to have someone here make me beans on toast with Heinz beans.
Go figure.
Several times over the last couple months Husband and I have visited
Full English
at the local farmer's market so he can purchase some sausage rolls. He had also been keeping his eye on their website, updating me often on how they were coming along with opening their own cafe. Well, it is finally open, and we made our way over there to try it out.
Since there isn't a menu posted online at the moment, we spent the ride over speculating what they might have. I was very happy to see that Heinz beans were available on the menu, since we had been to a British food place in Round Rock and they did not serve Heinz with their breakfast. Husband has the full English breakfast, of course, and I ordered a cheese and onion pasty AND beans on toast.
The place was cute with couches all about and tables of old trunks.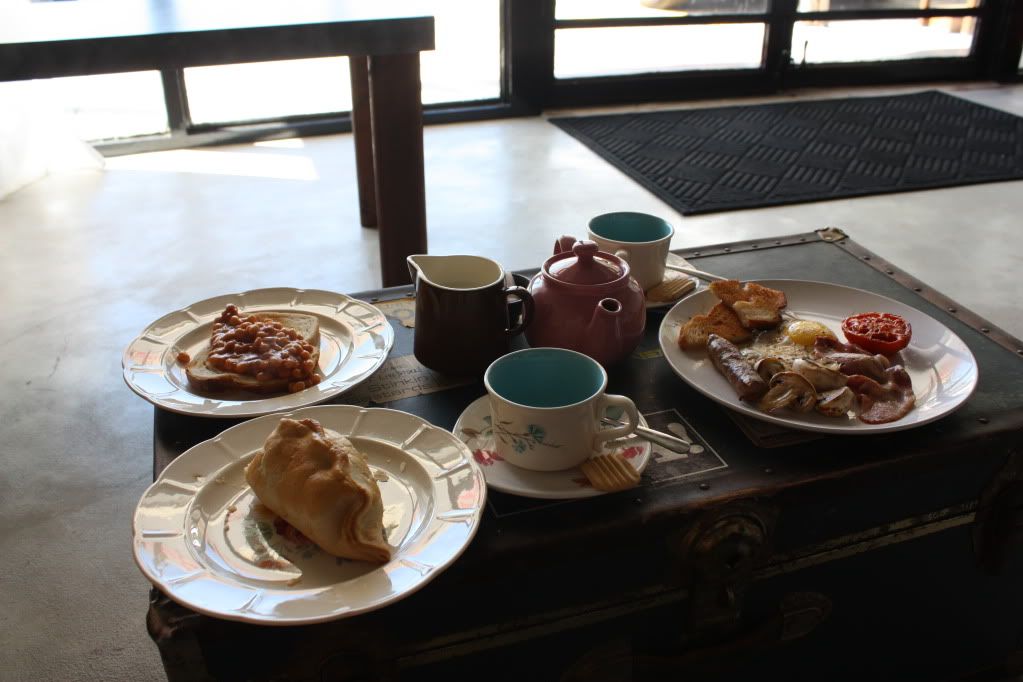 I was greedy (and hungry!) and took a bite out of the pasty before taking a picture, which Husband chastised me for. The food was pretty good. It is a good thing that I love black pepper because there was a lot in the pasty, which made Husband glad he didn't order one.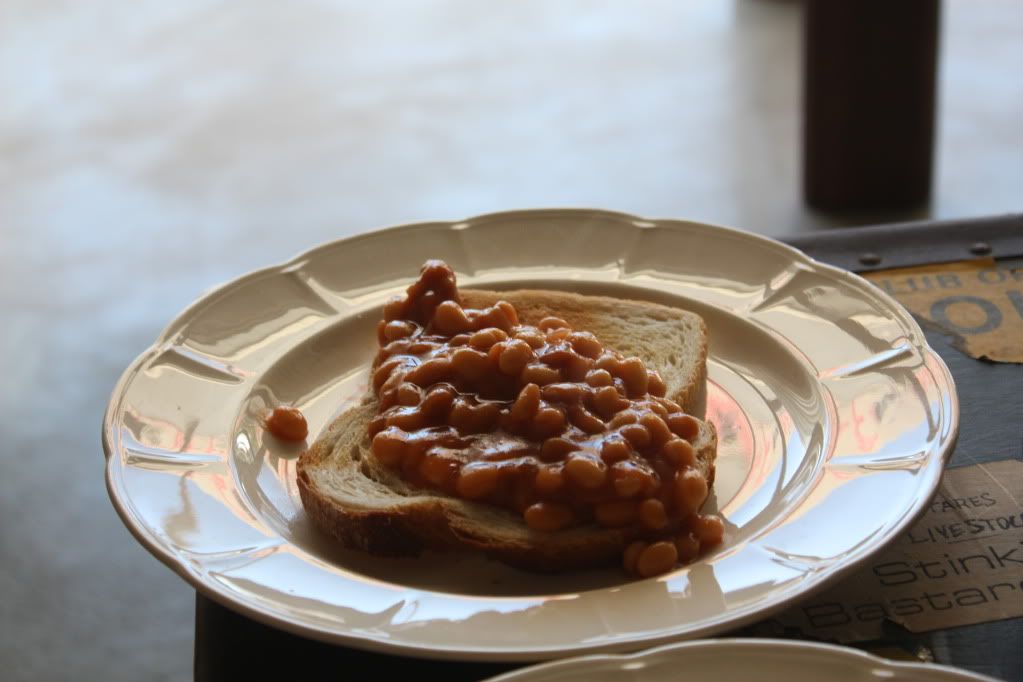 The beans on toast were lovely, but it would be nice to have an option for cheese on it too.
All in all it was nice and satisfying.
I think they should add jacket potatoes (with beans and cheese, obviously, and tuna with sweetcorn) next.