This past Tuesday on my day off my good friend Patricia and I went shopping around
The Domain
. I hadn't been there in almost a year, but she told me that a massive Forever21 had opened up, so of course I had to check it out.
I could probably spend half a day there, but on this day we just generally browsed around for nothing in particular.
I don't tend to wear loads of jewelry, and I don't tend to have many different shoes, but I ended up buying a necklace and shoes. Success! Expanding my choices!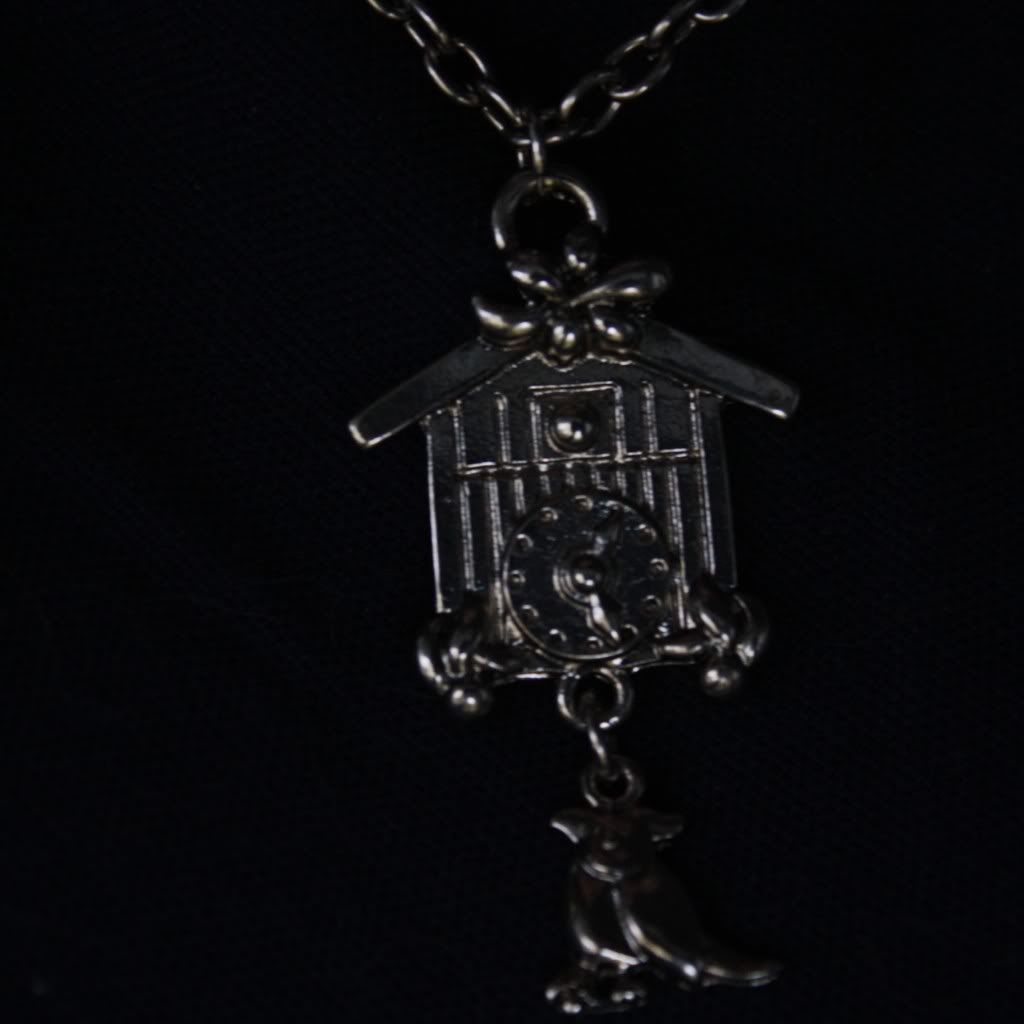 The necklace is a cuckoo clock with a little bird charm below it, and I've already worn it several times since buying it.
I'm sure the shoes will make an appearance on here sooner or later. I spent this morning before work trying to break them in a bit.
After shopping we went for burritos at Freebirds and cupcakes at
Lick It Bite It or Both
. I had seen them advertised on some Austin deal sites before, and some co-workers brought some of their cupcakes in one day during our training, but this was my first time at their shop. I had the mimosa cupcake while Patricia has a strawberry one. They were delicious, and I was kicking myself for not having my camera to take pictures of all the pretty cupcakes they had out for show to let you know what flavors were available. It is also fun that they have cupcake wrappers on the tables with markers that you can decorate and hang on the wall.
~*~*~*~*~*~*~
That evening husband and I went to see The Social Network at the Alamo Drafthouse. I enjoyed it as a film, but I can't help but not like films (or the book as well, for that matter) that take so much artistic license with events that happened so close to the present. If you were doing a biopic on George Washington or someone from way in the past, sure! take some artistic license because you don't know the situation for sure, but all the people involved in Facebook are still alive and around today. As long as you look at it as primarily a work of fiction and just a good movie, it is great, but as for a biopic... not so much.
Just my $0.02.