For lunch on my day off I met up with my good friend Lena at La Boite, which is one of my favorite places to take people for a quick bite.
In the last couple years there has been an explosion of food trailers in Austin, but La Boite is unique for being a shipping container.
(This was the first time I'd seen the Texas Cuban pressed sandwich trailer to the side. Now it's on my list of places to try!)
La Boite serves French pastries (croissants, brioches, etc), sandwiches, coffee, homemade sodas, and the reason I first visited them -
macarons
... NOT to be confused with macaroons.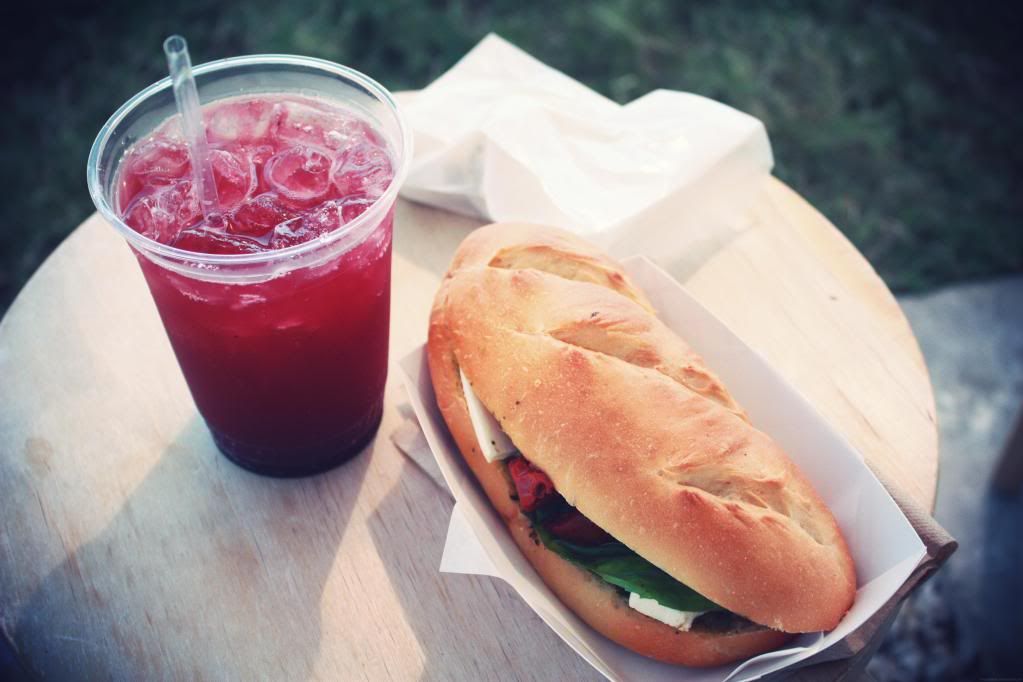 We both went with the caprese sandwich, which is fresh mozzarella, sun dried tomatoes, pesto, and basil. It is so, so good. We also had blackberry sodas to go with, although I was considering some coffee.
And for dessert - macarons, of course! They vary what flavors are available, but every time I've gone they have the Fleur de Sel (a salted caramel flavor), and it is my favorite, so we got one each.
I would love to eat several in one sitting, but I'm sure the sugar content would be terribly unhealthy.
Anyway, it was a lot of fun sitting out eating now that the weather is getting cooler. I can't wait until it stays cool for more than just a couple days at a time.