When there aren't any calls coming in at work, I enjoy browsing the
blog for Hostess with the Mostess
. It is always so colorful and happy!
Sometimes I wish I had the creativeness (and not to mention money) to recreate some of the dazzling party themes.
Recently there was a post with some beautiful ideas for a more grown-up
Victorian themed Halloween Party
.
Check out how pretty some of the desserts are!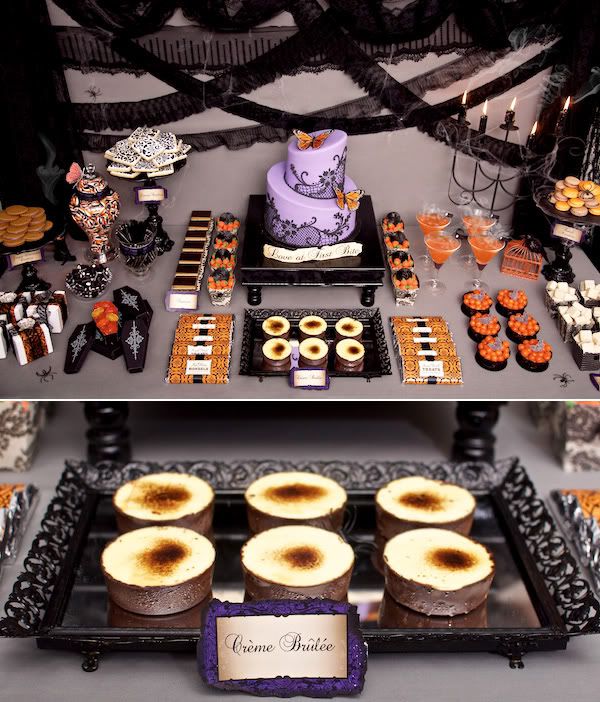 The site features all kinds of party ideas and themes, along with real-life parties by ordinary people. One of my favorite photos that they recently posted was from a wedding where the bride and groom folded hundreds of colorful origami paper cranes: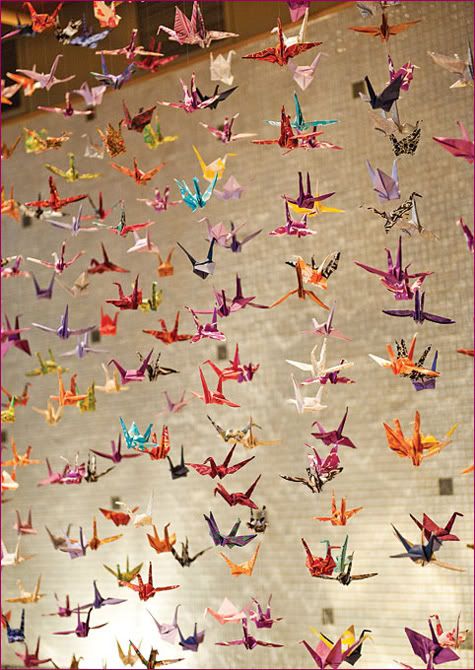 There are loads of Halloween photos right now if you need any last minute ideas!
What I also love is that on many posts there are instructions or printables available to help you recreate some of the things you see. For example, here is a post with some printables to recreate
their champagne and cider bar.
Now I need to invite people over for a party!