I always have Tuesdays off from work, and I usually end up scheduling to do a lot of things that day because it's my day off! and so I should take advantage of all that free time!
Except then I end up feeling like I didn't even get a day off.
But that's ok! I like being busy!
Tomorrow (10/26) there's some free food events going on.
For lunch, Pei Wei will be giving away some chicken lettuce wraps, coconut rice, and Thai coffee to the first 250 people at Republic Square Park (4th and Guadalupe)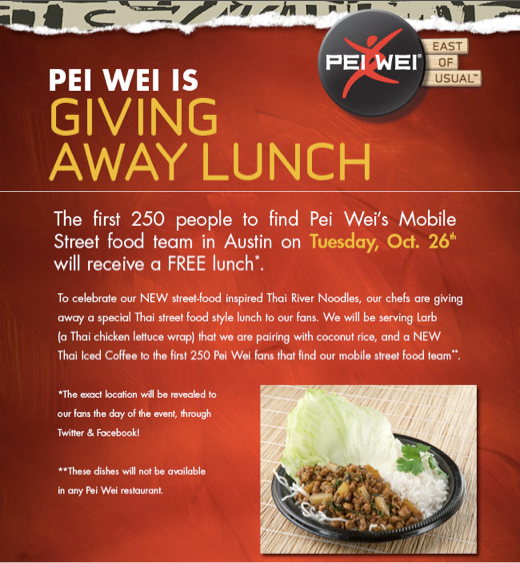 I'll probably ride my bike since it is just down the street. I don't really eat meat, so I'll save the actual wrap for my husband, but I do love Thai iced coffee!
For dinner,
Jo's Coffee
will be having an event from 5pm-6pm with free frito pie and cheese samples: