I love reading fashion-y blog where the girls post photos of their outfit of the day.
I was hoping my blog would be something like that.
Instead all I seem to post about is food! I can't help it that there are so many good places to eat around here.
Also, I don't have a tripod, and due to conflicting work schedules I don't see my husband 4 days a week, so it's hard to get photos of what I'm wearing.
Anyway, a weekly shopping post!
In between today and the
last post
I had gone back and bought several bottles of Revlon nail polish for $3.99 each, receiving $3 each back. I gave away the polishes to some friends who were over on Saturday, but kept the $18 in CVS bucks I got back.
Today I used that $18, plus $1.88 of real money, to get this: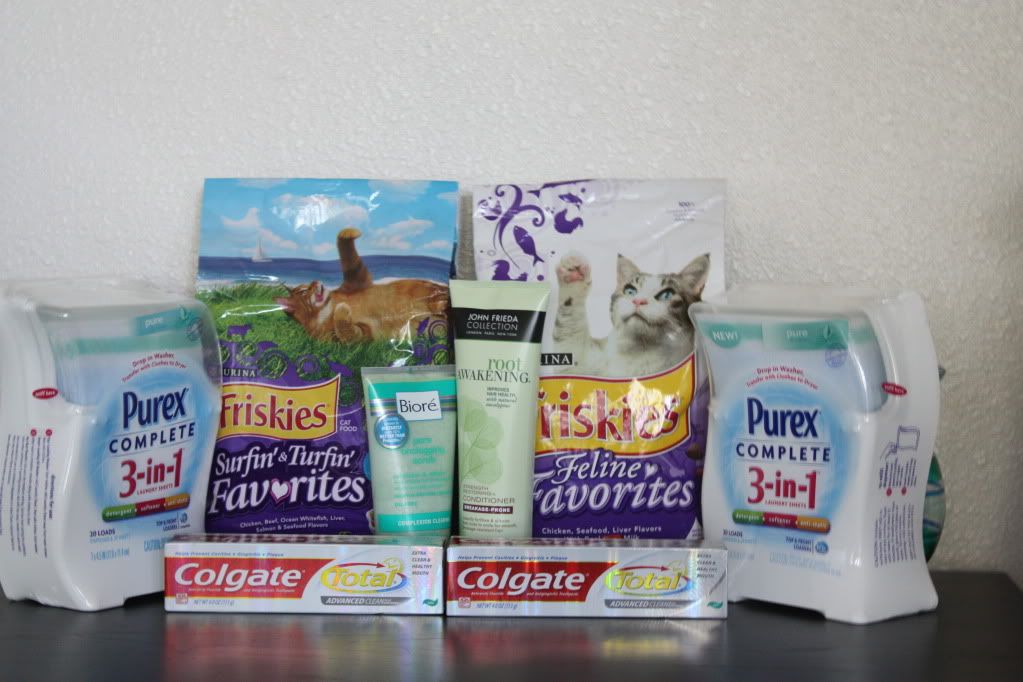 And got $8.98 in CVS bucks back.
The Friskies cat food is buy 1 get 1 free, so I used two $1 off coupons to make it $4.49 for two bags.
The Purex 3-in-1 laundry detergent/fabric softener/dryer sheets were also buy 1 get one free, so I used two $3 off coupons to make them $3.19 for the two (which is about $1.50 more expensive than other prices at other CVS stores people have reported them being, but can't really complain)
The Colgate total is $2.99 get $2.99 back (limit 2) so I bought two and used 2 $1 off coupons.
And the Biore face wash and John Frieda products were $6 each, but I had $2 off coupons for each and if you bought $10 worth of them you get $3 back.
I always buy a newspaper on Sundays, but this past Sunday I bought two in order to get two of the Purex coupons.
I keep all my coupons organized by the date that they come out in a folder, and use this
coupon database
in order to see if there are any coupons out for things that are on sale in the CVS ad.