When my in-laws were visiting we took a (half) day trip to Salado to browse the shops and have lunch at the Ambrosia Tea Room, which I had heard really good things about.
I was very impressed by the decor of the place and by the presentation of the food and drinks. There were vintage dresses on the walls, shoes hanging in the bathroom, and the centerpiece for every table was a wire hat stand with a unique old hat upon it. The napkins were folded and stuck either in a lacy holder or in white gloves.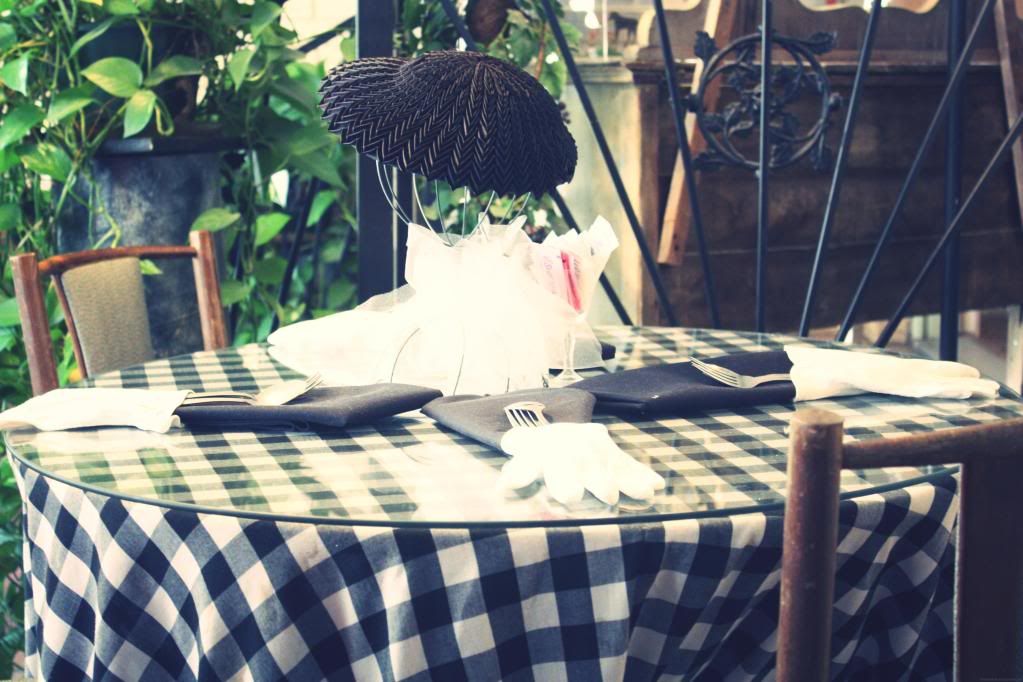 Maybe the decor and presentation of our drinks got my hopes up, or maybe it was the price on the menu compared to what we got, but I couldn't help but be a little disappointed with the actual food. I ordered the cucumber and cream cheese sandwich with tomato soup. The menu said that all sandwiches come with chips and fruit.
Well... it was canned fruit (except for a grape or two on top) and round tortilla chips. Sure, the plate looked pretty, but for almost $10 they couldn't have used fresh fruit? Or even plain chips instead of tortilla chips with nothing to dip them in?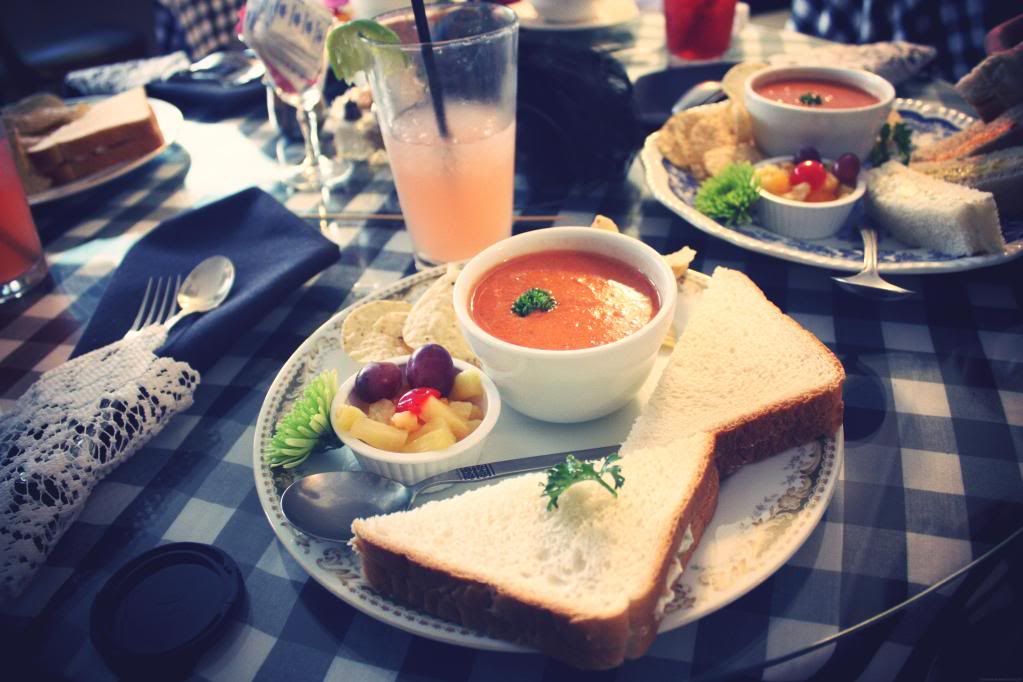 Also, maybe it is just me, but a brown bread option would have been nice.
Husband got the sampler, which had all four sandwich choices.
The place was nice to check out for the decor, but I probably won't go back or take other visitors in the future.
After lunch we walked around the town a bit and bought some mint fudge from "Sir Wigglesworth's Homemade Fudge" at Mud Pies Pottery. There were probably about 30 different types of fudge to pick from, and it was hard to choose. Now *that* I would go back for.
Eventually it started to pour, and we decided it would be a good time to head back to the shelter of the car and home to Austin.