I hadn't been to CVS for a week or two due to being pretty busy.
But it is a pretty good week for getting CVS bucks. You can view the weekly ad
online here.
I had $12 in bucks leftover from a previous shop, and when I scanned my card today I got a $10 off $50 purchase, so instead of doing several transactions like I was planning, I decided to buy everything together.
Unfortunately the store I went to was out of the Olay ProX cleanser which was $10 get $5 back, so I had to quickly change some of what I was going to buy to bring the total (before coupons) up to $50.
Here's what I got: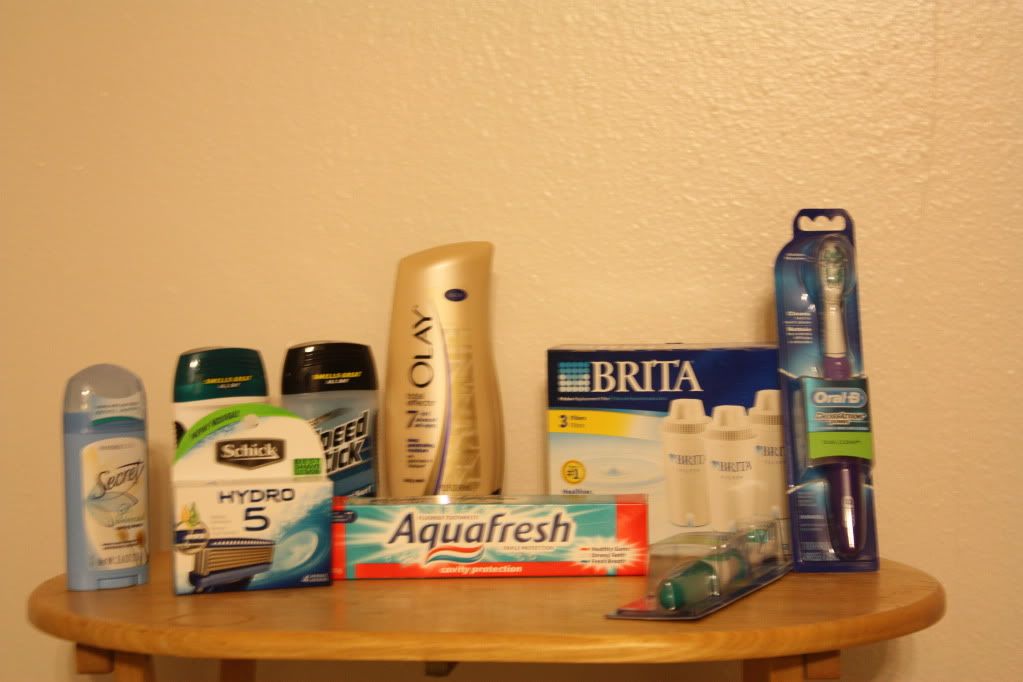 We were needing Brita filter refills, so it was pretty cool that they just happened to be a special this week. $14.99 but a $1 off coupon and got $5 bucks back.
Got two Oral-B cross-action toothbrushes on sale for $4.99 each, get $2 back (and used $3 off coupon each)
Bought the Secret deodorant for $3.50 which allowed me to use a $5 off coupon on the Olay bodywash which was $7 but you get $3 bucks back.
The two Speed Stick deodorants were $3.49 each and you got $3 back when you bought 2.
The Aquafresh was just because it is the only brand my husband will use, and I needed to push the total up (had I been more prepared there is a coupon for, I think, $.75 off)
And finally the Schick Hydro refills were $8.99 get $4 back. There is a $4 off coupon from earlier this month, but I had already used mine, and I still felt like it was a good deal.
So after the coupons, the $10 off $50 CVS coupon and my $12 in CVS bucks I spent $21.02 and got $19 CVS bucks back. Not the best I could have done, but I had to make do with what was in stock.
You can find a list of this weeks CVS deals
here
and
here
.