This Saturday marks the first annual Gypsy Picnic trailer food festival which will be held at Auditorium Shores from 11am-8pm.
It's free to get in, and all the trailers will have a $3 sampler menu item.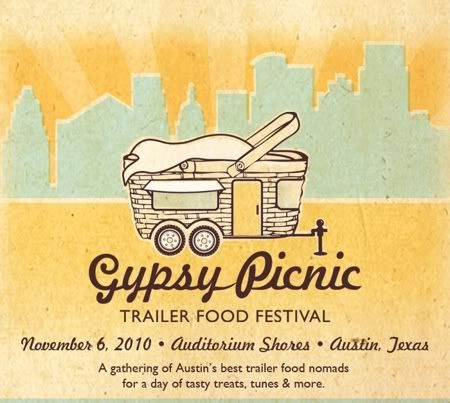 They have 30 participating food trailers listed on their page, many of which have been on my list of places to try, so I'm exciting to maybe try several places with their sampler item for a deal! Let's hope they have some vegetarian options...
Of the trailers I have been to before
At Torchy's I recommend the green chile queso, which is just the right amount of spicy and creamy.
At Gordo's, I recommend an insulin injection beforehand. Just kidding. Everything I've had there is good, but make sure you have several other people to share one with. Often your eyes are bigger than your stomach...and the serving size.
At Bananarchy I recommend the Afternoon Delight.
At Holy Cacao I've only had their cake balls, but they are all super tasty.
If you can make it hopefully you'll find something new you'll love.