This evening husband and I were trying to decide what to do with our time.
He wanted frozen yogurt from
Yum Yums
. I read about a new French bakery (
La Patisserie
) opening up down the street, and on their blog they opened today, apparently, so I wanted to try them.
We debated back and forth (husband does not share my love of macarons), and I relented to us going for frozen yogurt. So I made us start walking, at which point husband decides that walking in the cold for a cold dessert isn't very appealing, so he says we can try La Patisserie. Except... I didn't know if it was actually open or not at 6pm.
Well it wasn't! But the place looks cute from the outside, and I'm sure I'll try them soon.
So we kept walking and ended up at
Fair Bean Coffee
. They are in a nice little shopping center just north of Oltorf on S. 1st St. We've been there twice before, and I've been trying different drinks each time. Today I had an iced coffee with nutella and toffee nut. It was pretty tasty!
We tried some of the cake balls (one peppermint red velvet, a pumpkin, and a chocolate with salt on top). They make everything fresh in-store and list all the ingredients, which is good if you have food allergies or restrictions.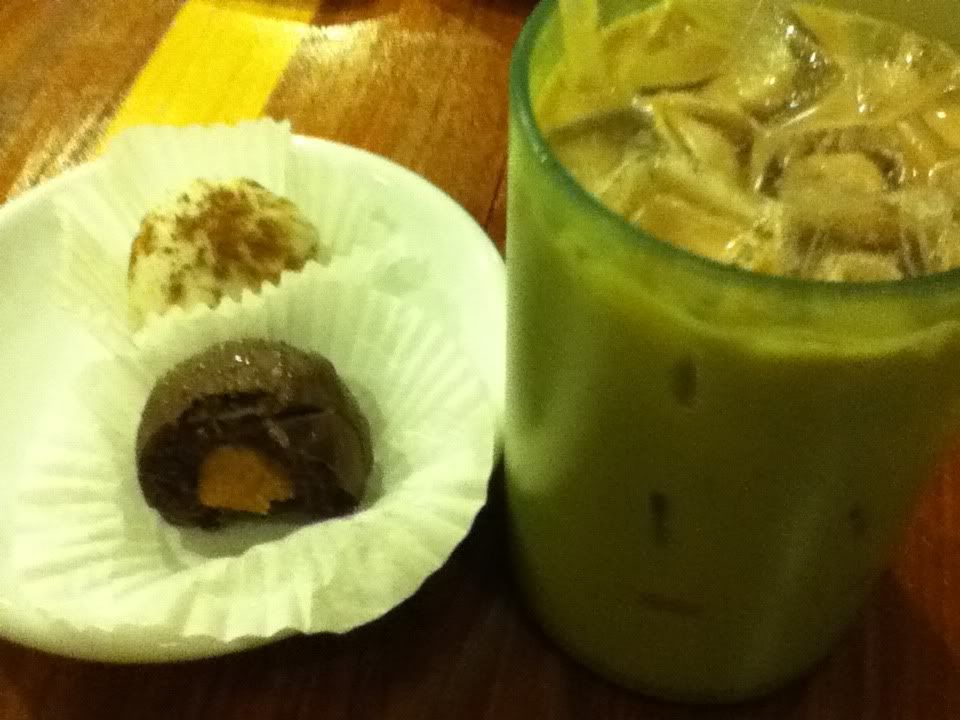 with the drink and the balls had filling!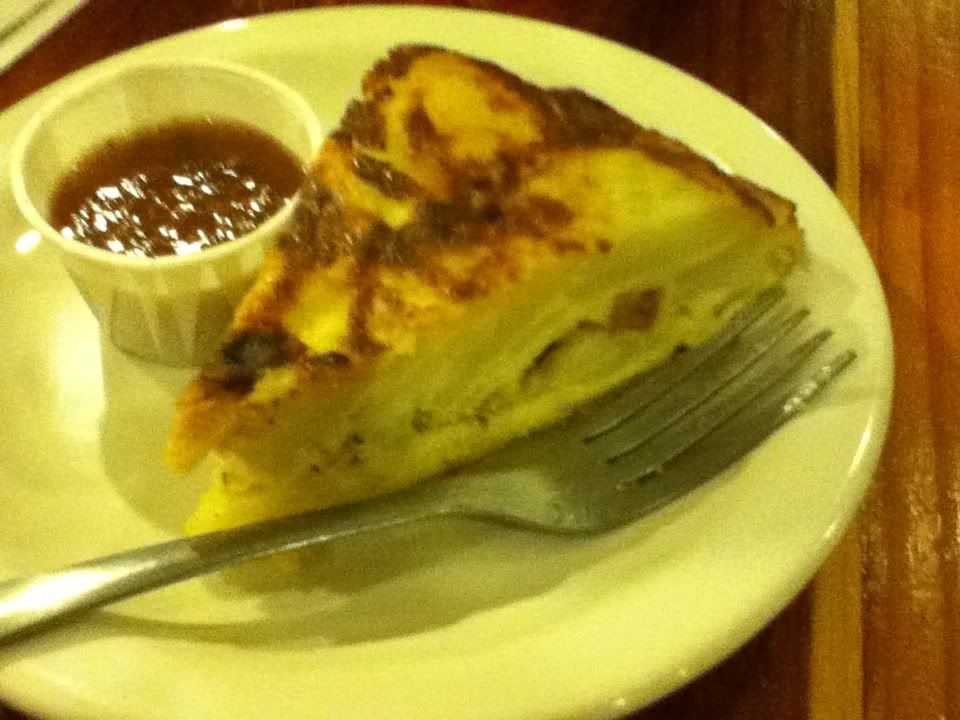 Husband had a tortilla española with sausage.
I was very excited by the fact that they have tortilla española, since they are the only place in town that I've seen it. When I lived in Granada, Spain, I ate them fairly often, and although they are basically just potatoes, onions, and egg, I've never attempted to make one myself.
To top it all off, the service appears to be top notch. We are very easy going, so our order was pretty straightforward, but there was a lady in there at the same time as us who appeared to be very, very picky about the temperature of her drink, and the staff went out of their way to make sure she was happy.
Even though there are several other coffee places within a couple blocks of Fair Bean, and it is further for us than the others, I've enjoyed it enough the times I've been in that I feel it is worth the little extra walk.
Next time we are trying the empanadas!