So here's what I got today: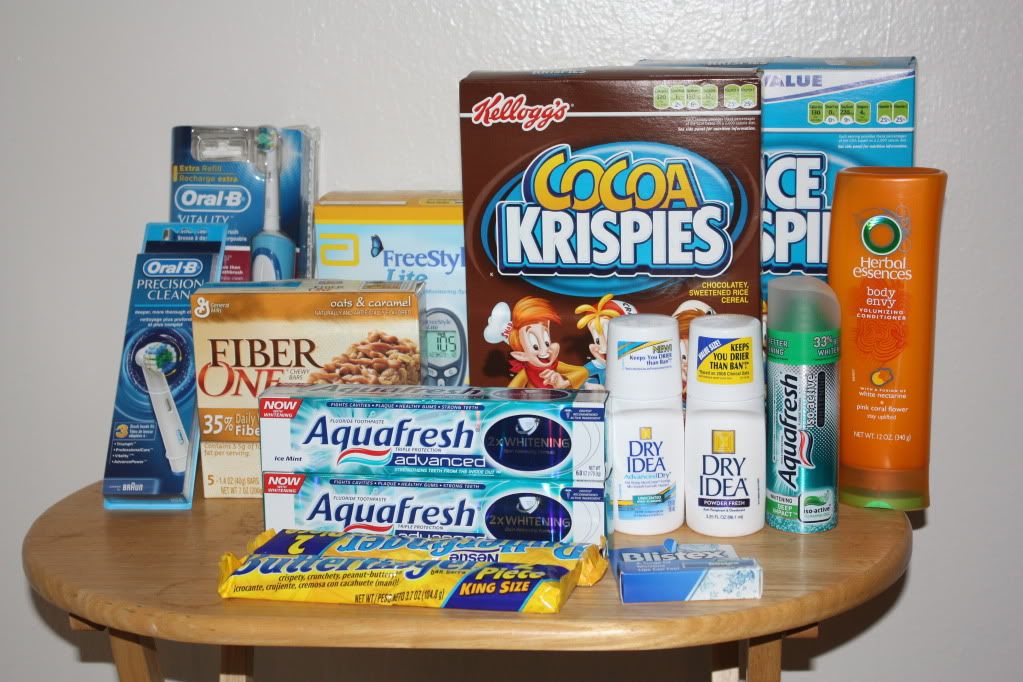 Grand total out of pocket: $24.94
Amount saved: $107.96
CVS bucks for next week: $13.50
Although I did pretty good with my shopping today, I could have done better.
This week CVS is selling an Oral-B Vitality Floss Action rechargeable toothbrush or a 3-pack of replacement heads for $23 and you get $13 back. In today's paper for the toothbrush there is a $10 off coupon and a $5 off coupon for the replacement heads.
They ran this deal several weeks back, and it was very hard to actually *find* a CVS that had the toothbrush in stock.
So I woke up early, bought my newspapers, and headed to my nearest CVS. They had
one
toothbrush. And the replaceable heads. I ended up getting them both, because I couldn't be sure to find them at another one. In doing so, I forgot that the bucks print out together if they are from the same deal, so I could only get a large total back (and you can't break it up for future shopping).
So I got $26 in CVS bucks back on a $22.73 purchase (after newspaper coupons, a $5 off $25 purchase email coupon and $5 in bucks from last week). Nothing to complain about, for sure, but grrr! $26 to use at once.
Then off to work I went, and I was able to use my downtime to sort out what to do.
I ended up purchasing a lot of the other extrabucks deals for this week after work, although somehow one of the Aquafresh toothpastes I bought didn't count to one deal, so I'm $5 shorter than I thought I would be.
I'm thinking I might use $6 of those to current bucks for more toothpaste and get the $5 back, because might as well stock up on the toothpaste while I can.
If you're thinking of getting start with couponing, check out
this post
at Simply CVS for deals that will cost $1 or less out of pocket for this week.