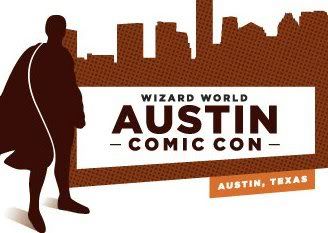 This weekend Austin is host to a
Wizard World Comic Con
!
Everyone in my family growing up were big Star Trek and Star Wars fans. I can remember going to a Star Trek convention when I was very little and being SO happy that my parents bought me a
tribble
(which was really just a large fuzzy pompom with googly eyes glued to it). Is it wrong for me to be super excited that
Walter Koenig
is going to be here? Chekov was always one of my favorites from the original Star Trek.
I had a chuckle when I saw that
Billy Dee Williams
is going to be there as well. Over the summer my husband and I watched seasons 1-5 of LOST on Netflix instant streaming, and my oldest brother excitedly asked us if we noticed who was in the fake tv show Expose. I had no clue. I think he was very disappointed in me for not recognizing Billy Dee Williams, but the guy has changed a lot since being Lando! Lando Calrissian was my oldest brother's favorite character from Star Wars. When we were little and my dad would come home from work, he would always have to walk in the front door making Darth Vader noises. I would be Princess Leia, my sister was an Ewok, one brother was Luke and my oldest brother was Lando Calrissian. That's right. No Han Solo needed in our house! No wise guidance from Obi-Wan Kenobi! All we needed was Lando Calrissian to lead us against the evil Darth Vader.
Anyway, loads of other people are going to be there as well, and ticket prices aren't *too* bad.
Austin Comic Con is Nov 12-14 at the Austin Convention Center.