And now for some helpful tips:
1.) If you are a lady with short hair, take the time to wash and style it if you are going to be seen by strangers
2.) Yes, that boyfriend blazer you got is cute, but if you can't make the effort to follow hint #1, do not wear it.
3.) If you are a waiter, look at the front of someone before deciding their gender.
Guess where this is going!
So last night we went out for my good friend Stephanie's birthday. We were at a restaurant with about 15 people, and the waiter was going down the table taking drink orders. From behind me I hear, "And for you, sir?"
I figured he was talking to my husband next to me, so I turned my head towards my husband to tell him to say his drink order, the waiter goes "Ma'am! I'm so sorry...uh...sorry...that deserves a free dessert or something"
*note: I did NOT get a free dessert out of it
:'-/
But I guess you couldn't really blame him (too much) when he just saw short hair from behind and a blazer.
So I'm gonna say that it was because of his comment that I ate about 3 times my weight in chips, salsa, creamy jalape
ñ
o dip, and tacos (and not because I have no self control. nope. it was the man comment).
Anyway, feeling very, very full we headed to
Austin Karaoke
afterward. I prefer the Highball for song selection but you can't beat $5 an hour karaoke in private rooms with bring your own beer.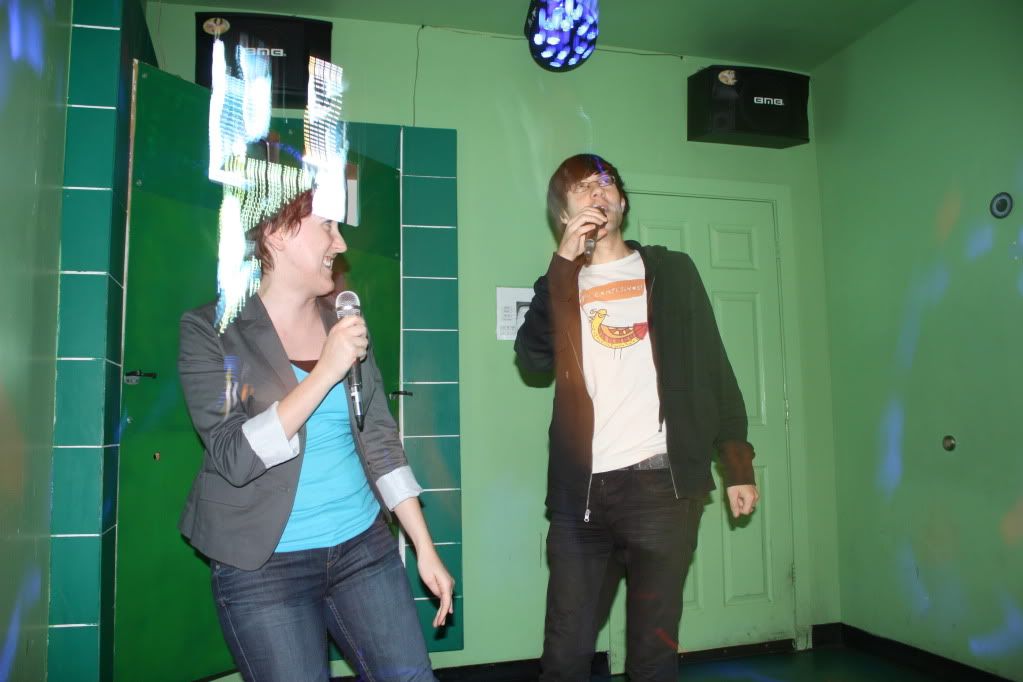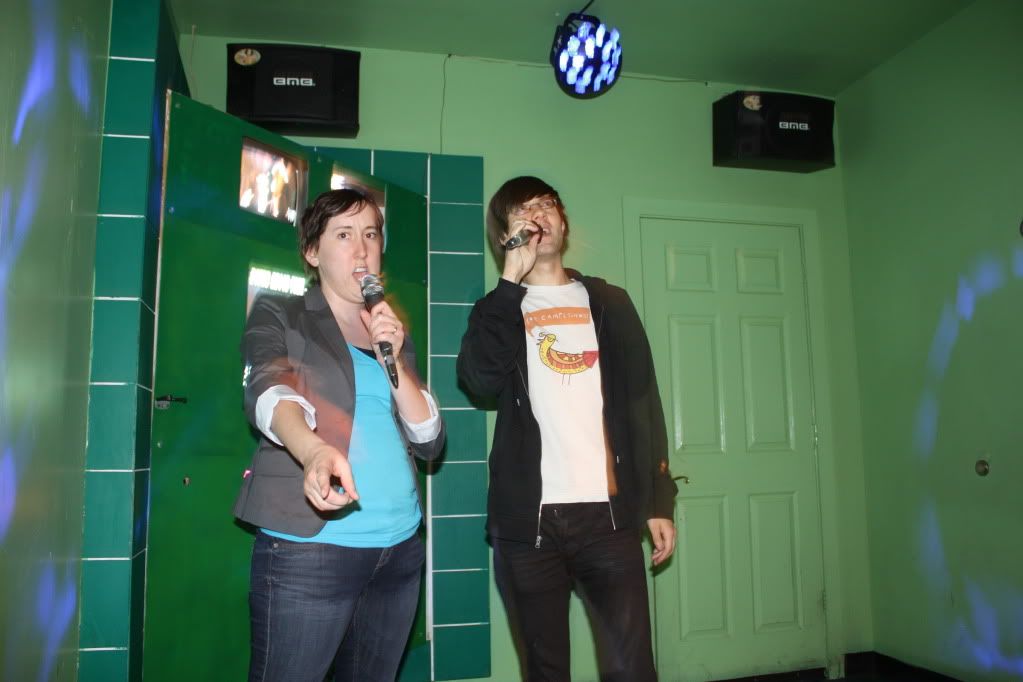 because it's just. so. amazing.
In general my whole week has been pretty busy.
Monday after work was spent at
Weirdos
with a co-worker trying out their pizza special that my sister and brother-in-law talk a lot about.
Tuesday was spent with a friend eating and checking out the
Sam Moon
that opened in Austin. There is apparently a large one in Dallas and we had both had people talk it up a lot to us. So many people were excited they opened one here...but the styles seemed much more geared towards an older crowd.
Also I voted, which is important, even if no one I wanted to win won.
Today was to be uneventful except that my husband called me at work to say the door to our place wouldn't unlock. Poor guy spent well over an hour sitting out front waiting for a locksmith. I came home just as they were drilling off the whole lock.
I am ready for the weekend! err... for Saturday! my one weekend day off!