Hey there, blog. I'm sorry I've been neglectful, but my time has been filled with things like a wedding, Christmas, a birthday, and the New Year - lots of celebrating going on.
First, a couple weeks ago my good friend Emily was in town for her wedding, so of course we had to spend a Friday night out on the town for her bachelorette party.
My sis was there as well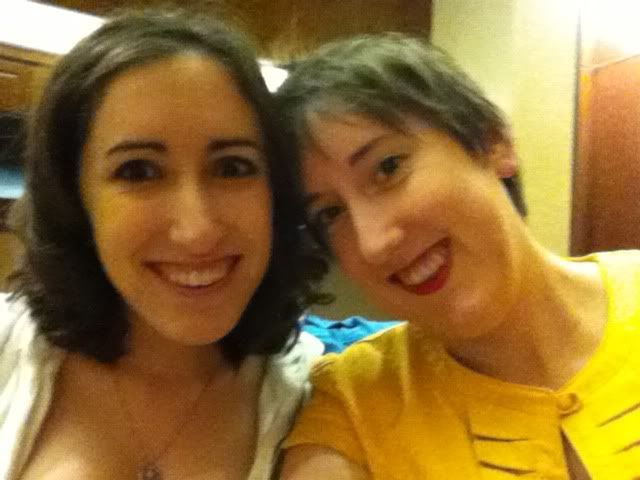 We met up for drinks at an Executive Suite at the Omni Hotel, which was pretty awesome. Then we had dinner at the
Spaghetti Warehouse
, which I had never been to. The food itself was forgettable, but it was fun hanging with all the ladies.
From there we went to
Qua
. People are pretty divided on Qua. Some people like it. Some people hate the atmosphere. Some people like it because there are sharks in the dancefloor. And some people hate it because there are SHARKS IN THE DANCEFLOOR!
I had been wanting to check it out just to see the dancefloor, and it was pretty neat (all animal rights aside). My pictures didn't come out very well, so I think I deleted them. We only stayed for about two songs and then barhopped the rest of the night. It's nice going out in a group of 10 girls because we didn't have to pay for a single drink all night.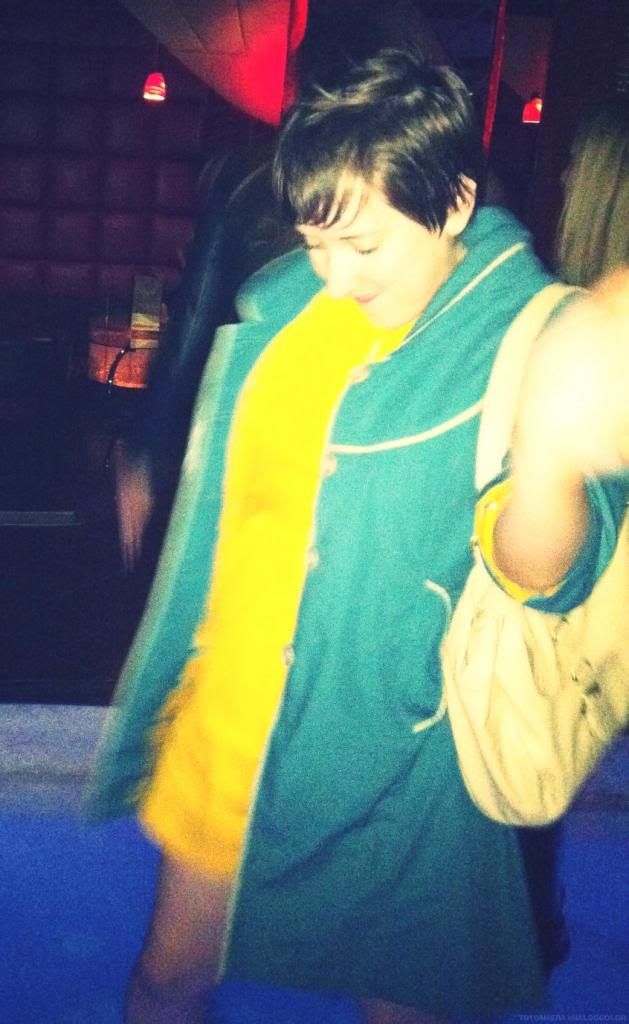 The actual wedding itself was lovely, and from what I've seen so far the photographer did an amazing job.
My sis took a couple photos: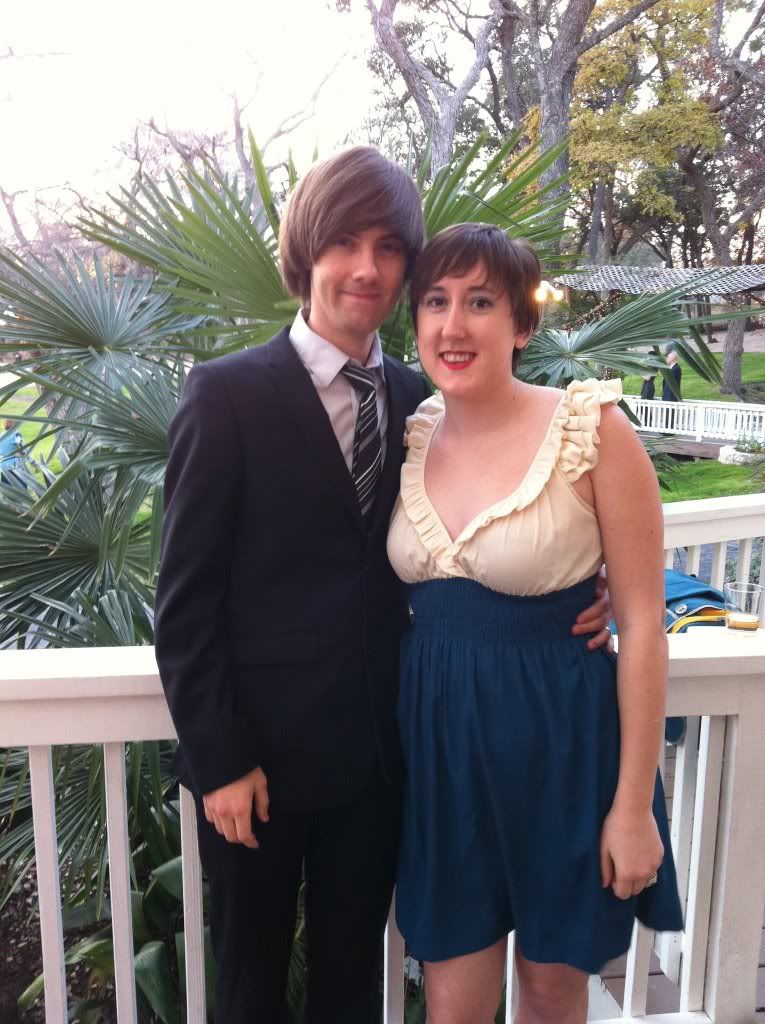 And I've been having fun experimenting with different photo apps on my new iPod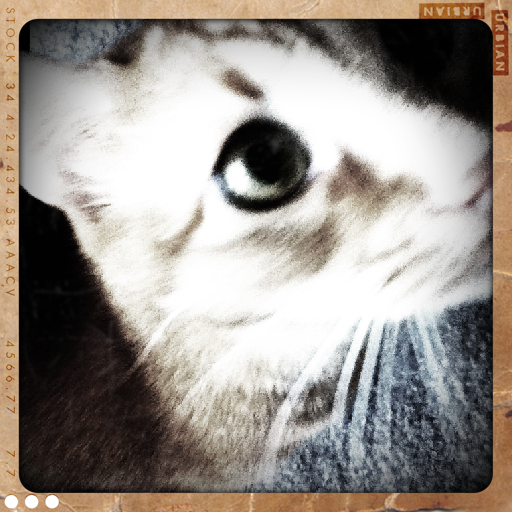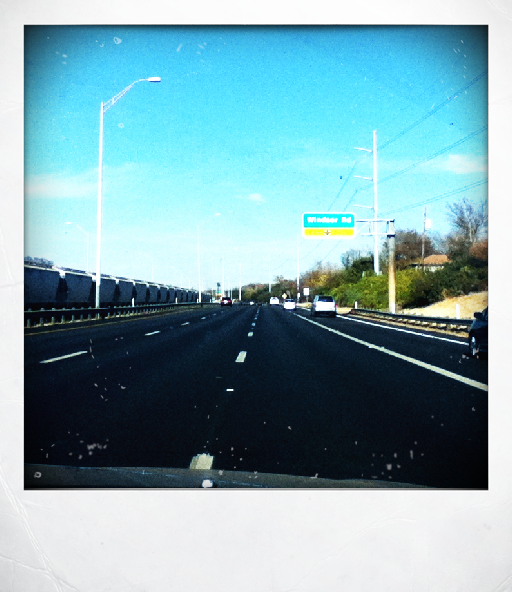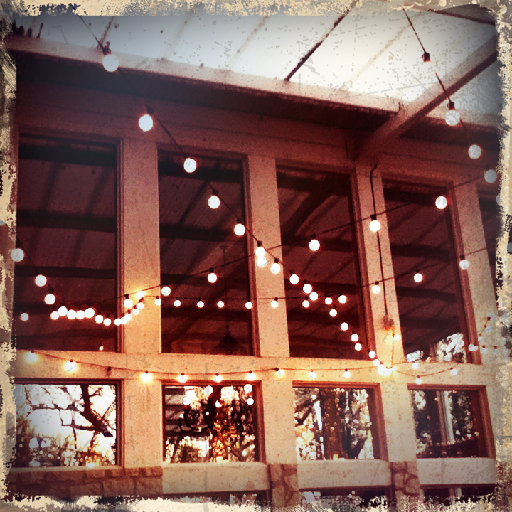 Then we had Christmas at my parent's house.
If you've ever seen a British film that takes place around Christmas and wondered why they wear the tissue paper hats, it is because they come in
Christmas Crackers
, along with a small toy and a joke. To keep up with the tradition for husband, my mom was able to locate some crackers that we all opened after dinner. My cousin's 4 year old daughter got the
shell game
, so we taught her to hustle and she won $9 from us. We might have created a monster.
My birthday takes place between Christmas and New Years, which is a very unfortunate time to have a birthday. I spent the day at work where my co-workers were nice enough to get me a card, a balloon, and a ~*lovely*~ birthday headband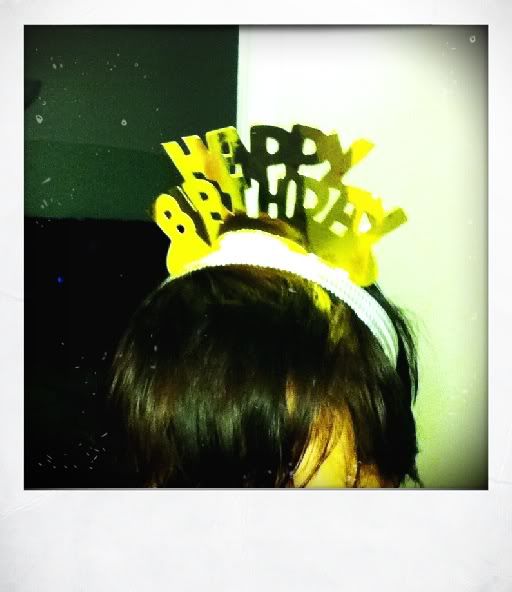 I redeemed my birthday coupon for a free Which Wich sandwich, then sat at home bored having a pity party for myself, since husband was in asleep by 9pm.
For New Years Eve we didn't have any plans, but got invited to
Fado
where some friend would be hanging out. I didn't get off work until 7pm, and by the time I showered and we walked down there, the place was packed and I couldn't be bothered to pay the cover charge when I wanted to still get some food and wasn't sure I'd be there that long. So husband and I wandered 6th Street, where I got a slice of pizza and found Waldo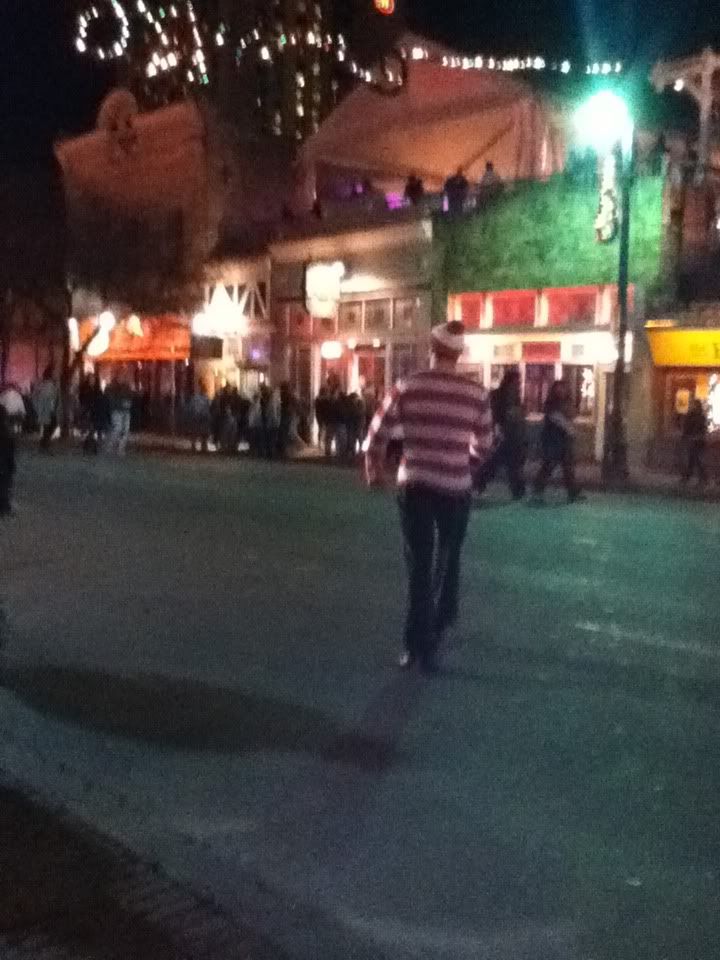 Husband felt it necessary to again remind me that his name is actually Wally since his creator is British and that was the original name. Fun fact for you all there.
We were going to meet some friends at my favorite club Barbarella, but after walking there I started to get a pretty severe pain where I had surgery two years ago (and what I had it for has a big recurrence rate) so I started to freak out a bit and just didn't feel like staying out, so we took a taxi home, watched the fireworks over Town Lake from our couch and watching the film Inglourious Basterds from Netflix, which I hadn't seen before.
New Years Day we went to my parent's house to celebrate the New Year and my birthday with the family.
I'm the only vegetarian in the family, and the main course was lamb. So my birthday dinner consisted of bruschetta, a couple new potatoes, a tomato & cucumber salad and yorkshire puddings that husband made.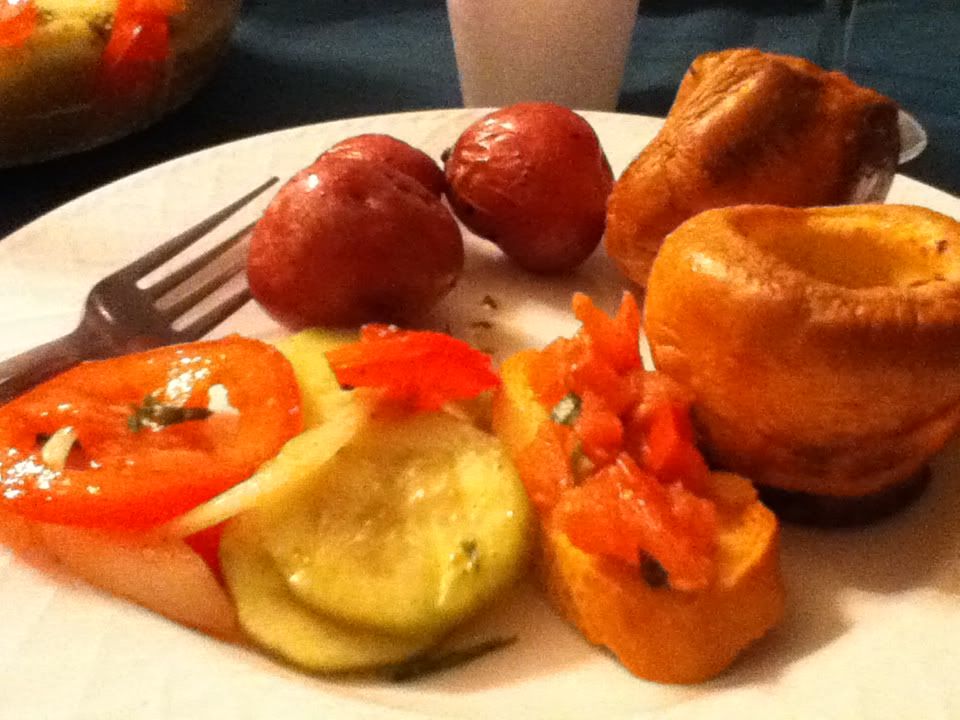 It wasn't bad, but it wasn't exactly a great birthday meal.
At dinner my mother also issued a 2011 Challenge to me and my siblings. If we lose 10% of our body weight she will give us $100 to buy new clothes. So that's pretty cool.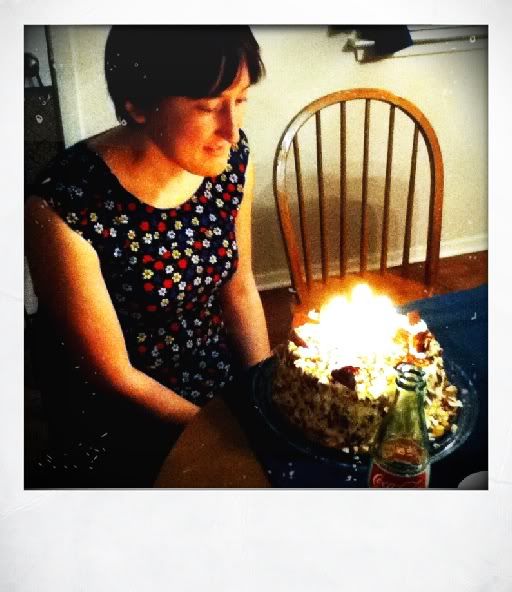 And then a big cake was placed in front of me.
I hope you all had a wonder Christmas and New Year.
Any resolutions you have set for yourself?