I had won a gift card to
Opal Divines
a couple of months ago from
The Austin Chronicle
but only recently got around to using it.
We decided to check out the Penn Field location on S. Congress since it was convenient for us to get to. I had never been up to the Penn Field center before so I accidentally went past it, but I found out about all the places there that I didn't know existed. Husband was impressed by the appointment only Gibson Guitar Showroom.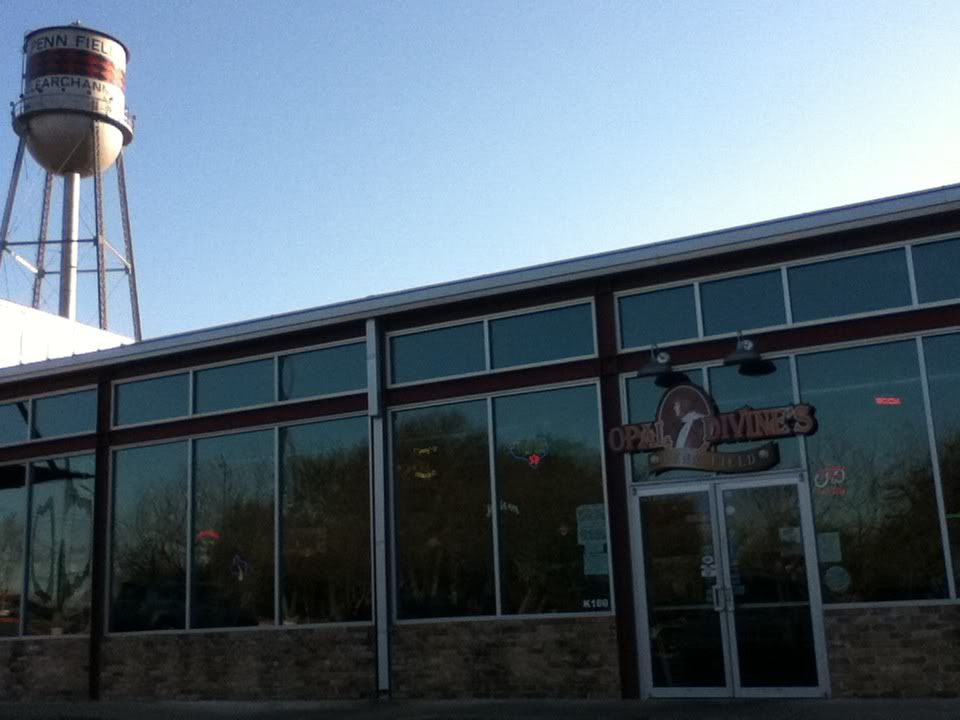 We went around 3pm, so it was slow which helped us get our food quickly. We snacked on the chips and queso while we waited. My only issue with the place is that you need to be a fan of black pepper. Apparently their cracked black pepper fries are award winning, and although I am a big pepper fan myself, I wasn't expecting quite so much in the cheese and salsa.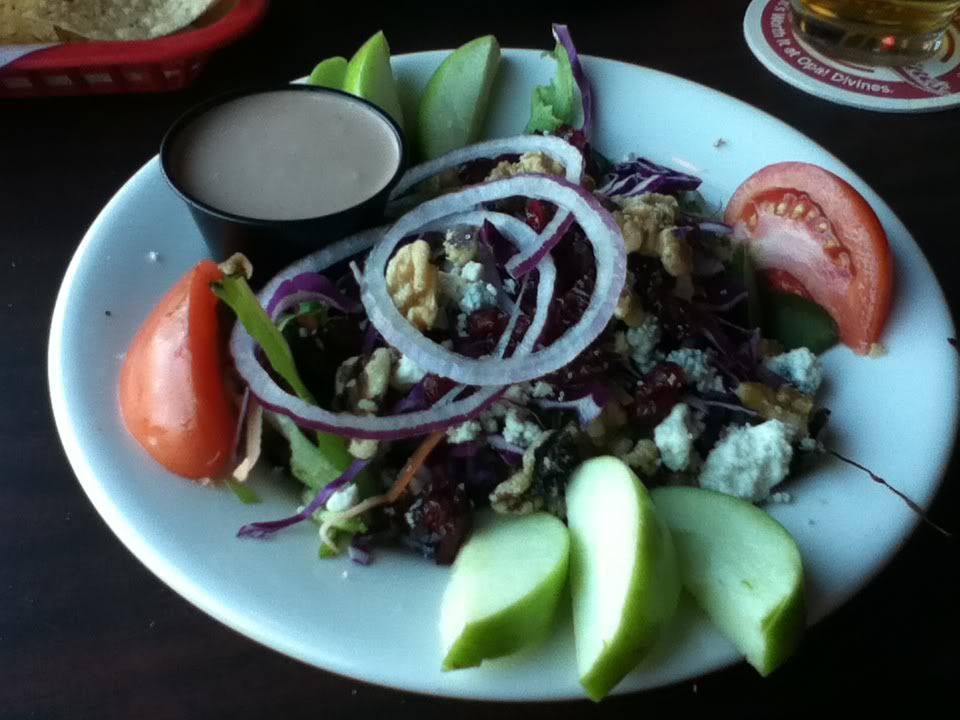 I had the Susan's Salad which had lettuce, tomatoes, walnuts, cranberries, apples, red onions, and carrots. It was very tasty and filling, and I'm happy that there was ample amounts each of the ingredients. I hate when you order a salad that is mostly just lettuce.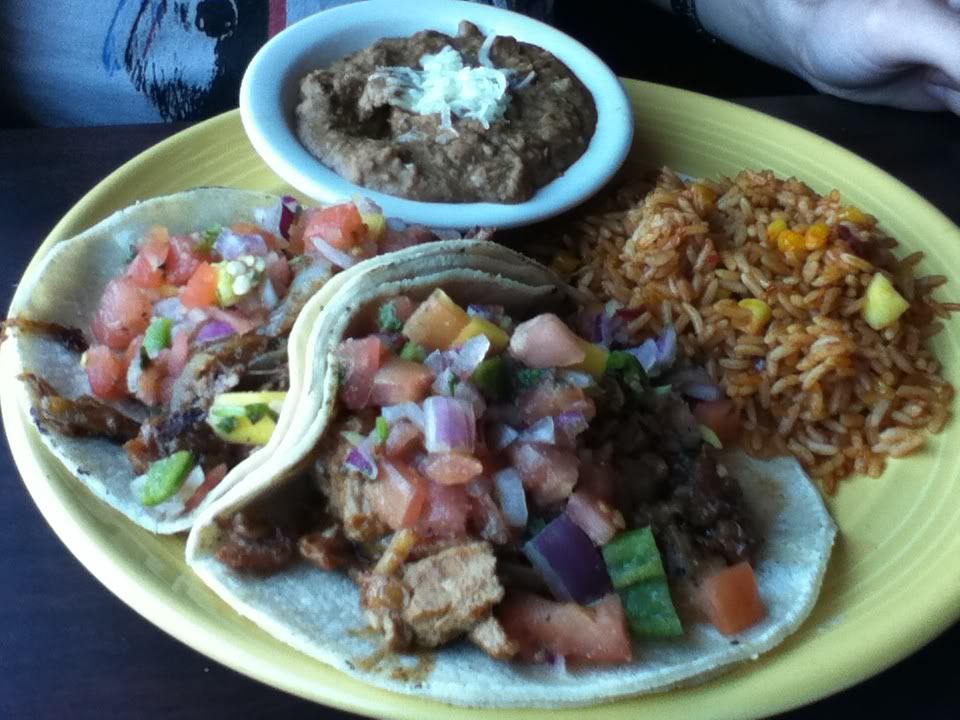 Husband had the Smoked Pulled Pork Tacos which feature Stubb's wicked sauce. As you can see they were generous with the toppings on his as well.
I'm glad I won the gift card cause it got us to visit a place that we had talked about trying but hadn't actually made it out there yet. The three locations also host
Geeks Who Drink
pub quizzes which we have also been meaning to check out.
In other news, Husband finally got approved for some time off, so we are going to be visiting the UK very soon.
I cannot wait to eat myself silly
And see my friends and in-laws.
And shop at Topshop.
And eat.
And visit the
Fairypants
Headquarters.
And eat.