Today is technically the first day of SXSW 2011.
I headed over to the
IFC Crossroads House
to pick up mine and husband's wristbands. This was the first time I took my bike out and had to lock it somewhere and be out of sight from it. The line took about an hour but I got them! And my bike was still there when I got back to it! Success!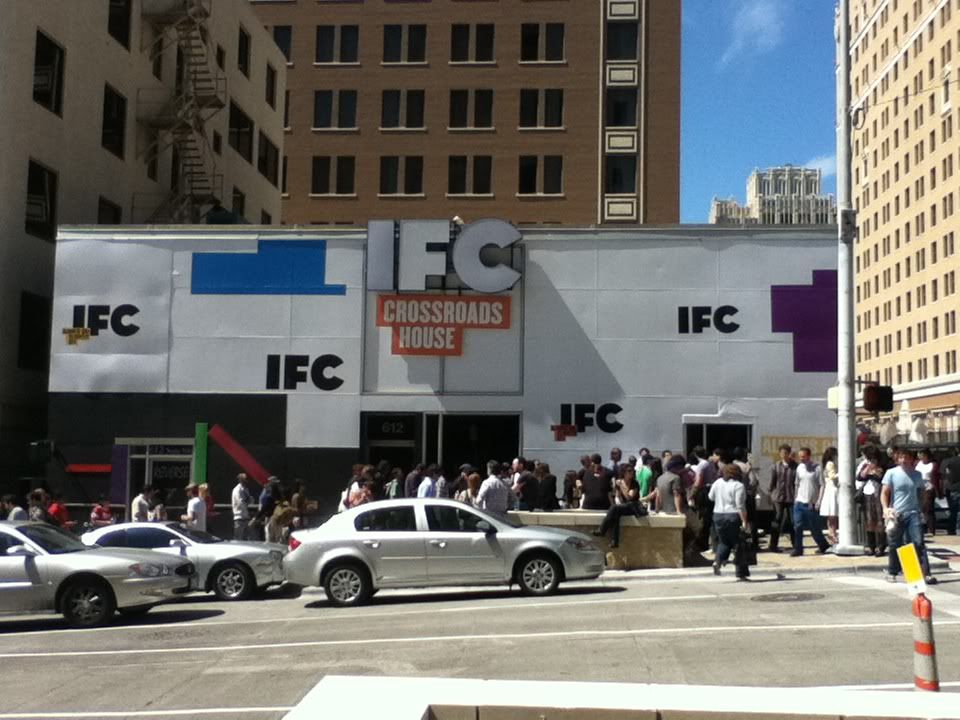 The line after I got my wristband, an hour after they started handing them out. Popular Place!
I headed home and waited for husband and my brother to arrive. We walked down towards the convention center together but husband and I left to wait in line to pick up my
PureVolume House
badge. While waiting in line we were offered lots of PepsiMax and some Monster Energy Drinks, but I went with my hometown favorite, Sweet Leaf Tea, courtesy of
Gowalla
.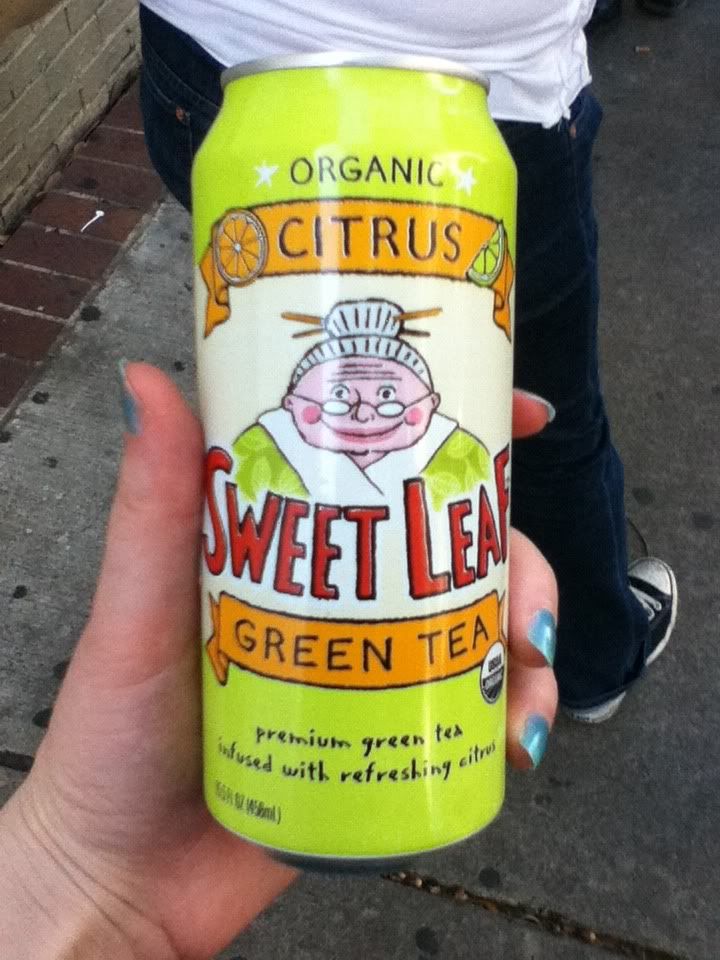 so good!
After we picked up my badge we headed down 6th to take a look at the pop-up Apple store. We got there just as the first person got to buy their iPad 2 and we got to see the new magnetic smart cover in action.
We stopped in at home so I could change and grab my bag of clothes for the TxSCC Clothing Swap. We headed to the swap at 2nd and Colorado to drop off my items. Then we had some time to kill before the craziness, so we headed to
Chi'Lantro
at 5th and Colorado in order to take advantage of the $0.25 tacos thanks to
GoPayment
. I wasn't sure I would like the Korean bbq/Taco combination, but it was actually pretty tasty. I had the tofu and husband had the spicy pork. They are going to be continuing the cheap tacos for the next couple days so check out
Twitter
for more info.
Back at the TxSCC headquarters we lined up for the swap. People were really trying to spot good items through the windows from outside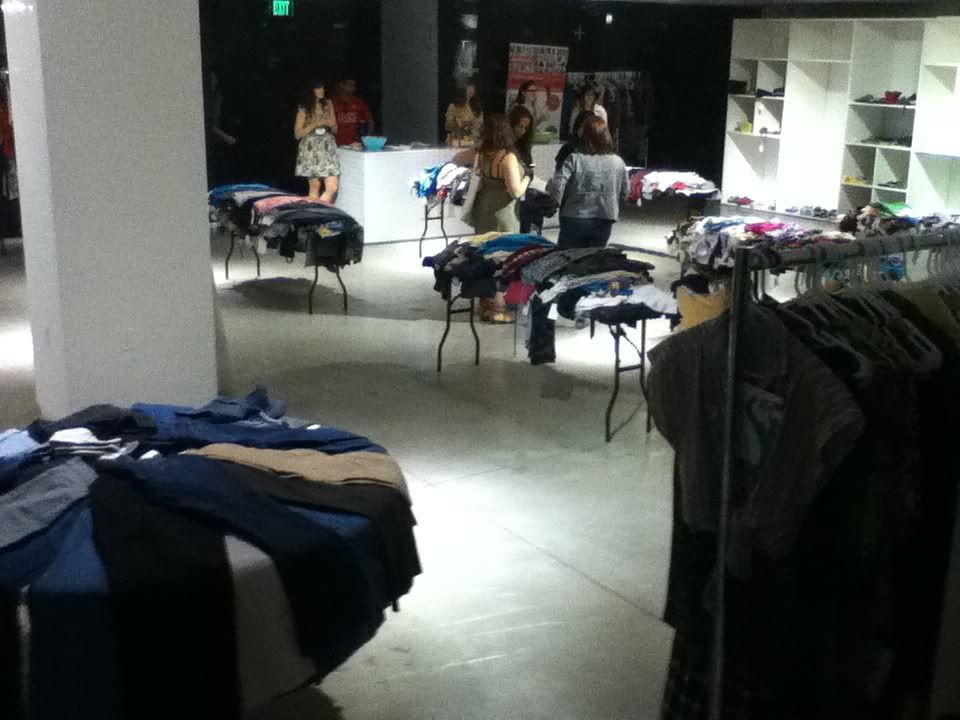 They finally let everyone in and it was insane. Some people had obviously scoped it out very well because some of the first people in line went straight for items. People were grabbing piles of clothes and everything went quickly.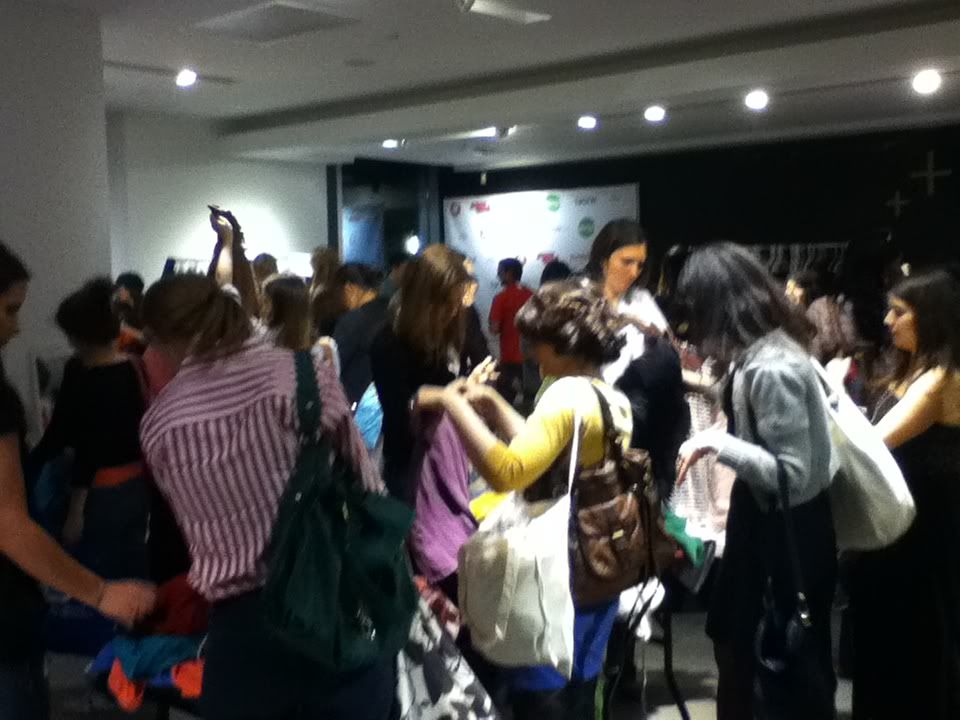 The mayhem!
All I ended up taking were two cardigans, which is alright.
I was just pleased that I didn't see anything I had brought still on the tables so hopefully whoever took the items I brought enjoy them.
I picked up my TX Style Council Conference badge and bag, and we headed home.
Here's some of the fun swag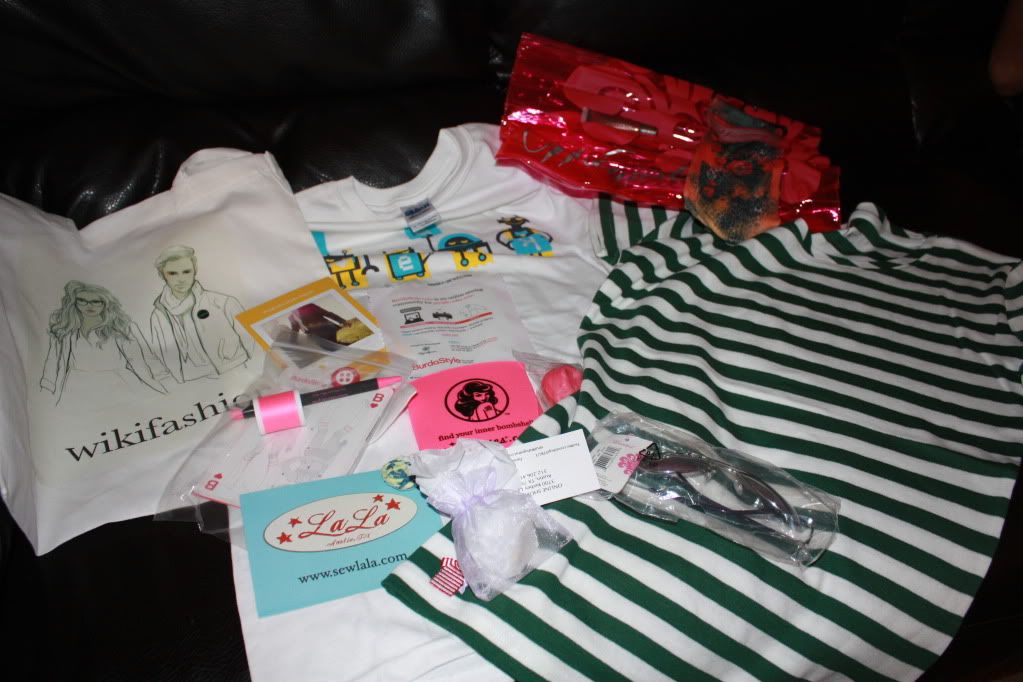 The Geek robot shirt I had actually gotten earlier in the day near the convention center from people advertising the
Geekend conference
in Boston and Savannah, GA. Normally I'm not big on promo shirts because most of the time it is a one size fits none XL or I just don't feel like wearing a logo of something I'm not that into, but the design on this shirt was pretty cute.
I'm excited for tomorrow. Lots of free food and the TxSCC 2nd St scavenger hunt.