So today, March 1, is Saint David's Day, who is the patron saint of Wales.
People often wear daffodils to celebrate, and I can remember at university seeing the first signs of spring around this time with the daffodils starting to bloom.
So it was nice to see daffodils here in Texas today.
We need some rain!
I thought this dress was nice and Springlike, but I am beginning to think I have too many blue dresses. I'm just drawn to them for some reason.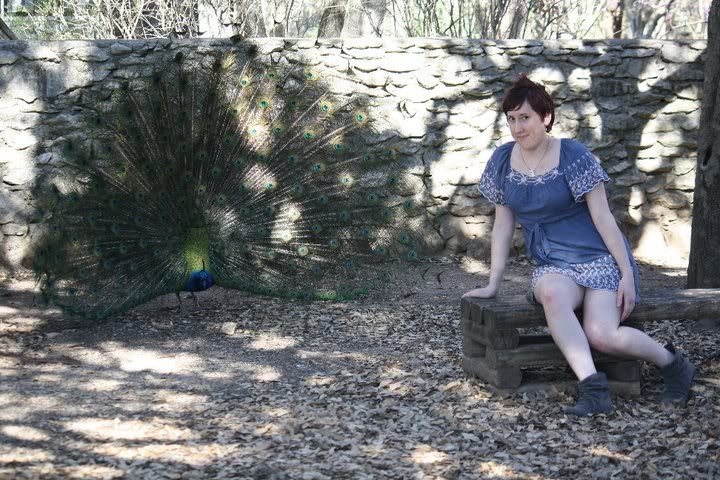 I named him Petey the peacock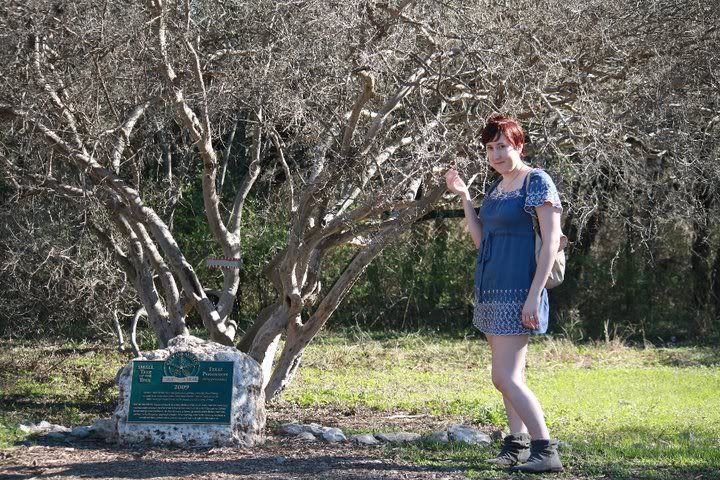 Plaque: Small Tree of the Year 2009.
Dress & Shoes: Forever 21 Necklace: Primark Location: Mayfield Park