I live in an awesome city. Fact.
The first time I went to a show at SXSW was in 2003 to see Space Twins.
I've seen tons of bands since then during SXSW week each year
(apart from when I was away at university)
.
Last year the highlights for me were We Are Scientists and Sondre Lerche.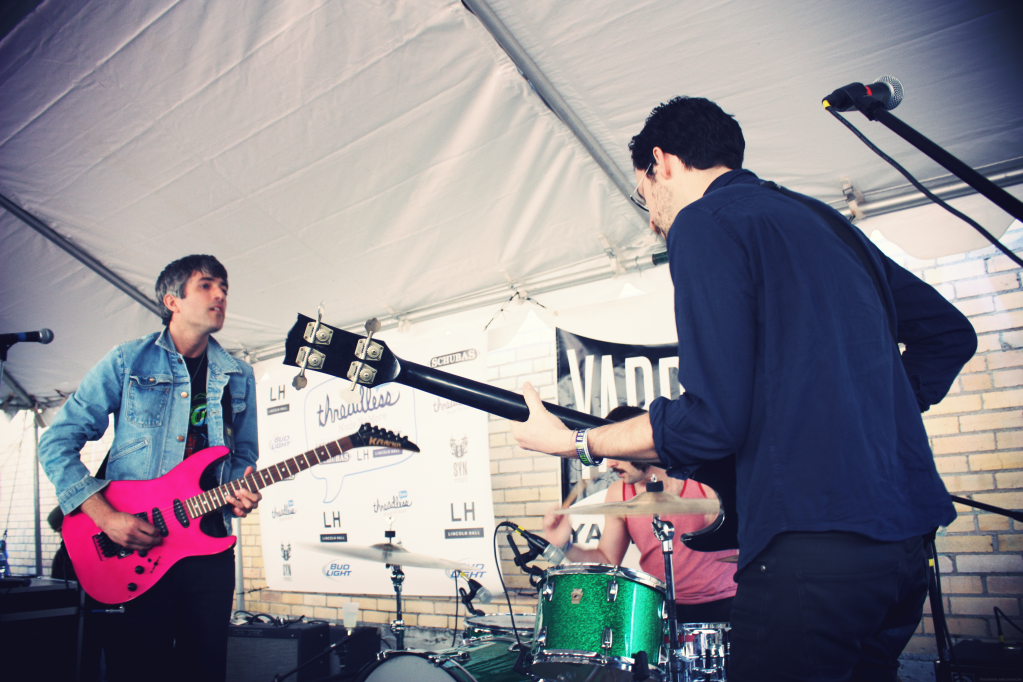 The lovely We Are Scientists at Yard Dog, SXSW 2010
SXSW has gotten better for me in some ways (yes! I'm over 21 and am therefore not blocked out of shows!) and worse (soooo many more people than there used to be).
This year they seem to be trying to cram even more into an already insane week with the addition of
SXSW Comedy
and
Style X
. It is hard to keep up with all the different parties and what needs an RSVP, what doesn't, what needs a special badge that you have to pick up days before, what has free food/beer, etc.
Some of the people I'm excited about seeing:
Owen Pallet
Sondre Lerche (yes, seeing him twice last SXSW was not enough)
Summer Camp
Bright Eyes and The Strokes at Auditorium Shores
The IFC Crossroads House
The PureVolume House
Of course all of these depends on venue capacity and how many other people I have to fight for a space.
I also got two tickets to the
mtvU Woodie Awards
so that should be fun! Foo Fighters, Two Door Cinema Club, and Sleigh Bells are all performing.
And to kick it all off this weekend I'm going to the Texas Style Council Conference.
It's going to be a busy 10 days, but I'm excited.
Who are you eager about seeing?