I'm keeping it pretty chill and relaxed this year for sxsw music. When I was in high school I would do the whole 'try to see as many bands as possible' route. In some ways it was easier to see bands (a whole lot less people going out than there are now) and in some ways it was harder (I was under 21 so couldn't get in a lot of places).
This year there are several people I *really* want to see, and others that I would like to see, but don't really mind if I don't get around to it. I want everything stress free and fun.
To kick things off I rode my bike to Shangri-La in East Austin to Shangri-La to check out Friendly Fires.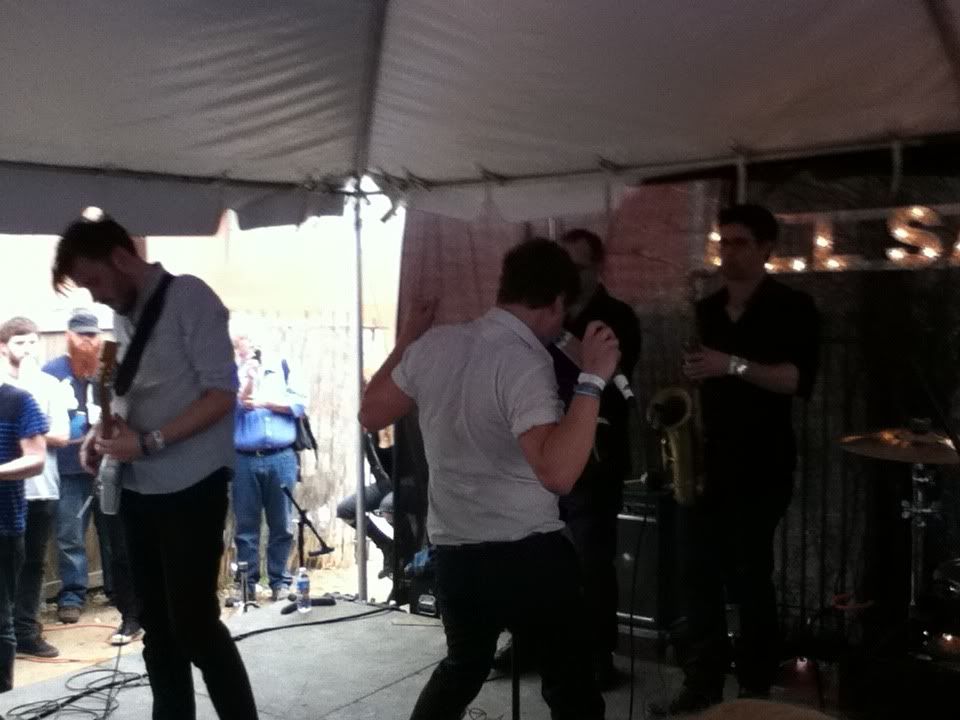 It was their first SXSW show and the venue was packed with a line out front.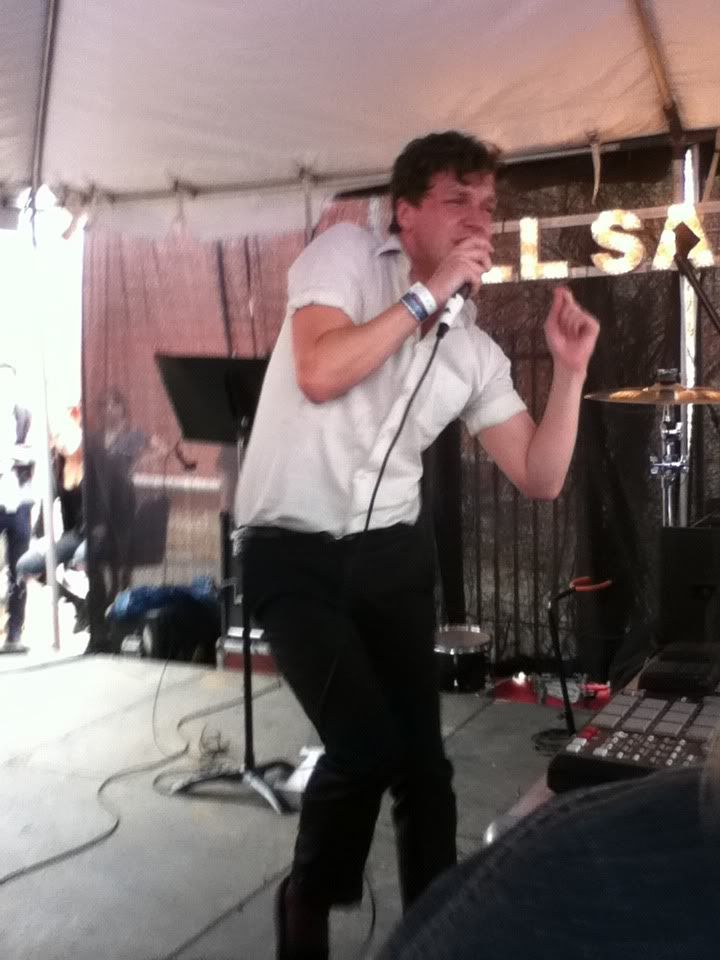 The singer, Ed Macfarlane, was awesome for dancing the. entire. set.
The crowd went wild for it.
They played two new songs: "Show Me Lights" and "Pull Me Back to Earth." While announcing they were playing a new song called "show me lights" Ed also added "for all your Backstreet Boys fans" and from behind me I heard a loud "Wut?"
After the Friendly Fires gig I went home to shower, change, eat, and meet up with husband. In the evening we lined up for the mtvU Woodie Awards which were being held at the Austin Music Hall and broadcast live for the first time on mtv, mtv2 and mtvU.
The sheet said the dress code is normal concert attire. Be ready to rock out and have fun. Wear comfortable shoes as it is standing room only.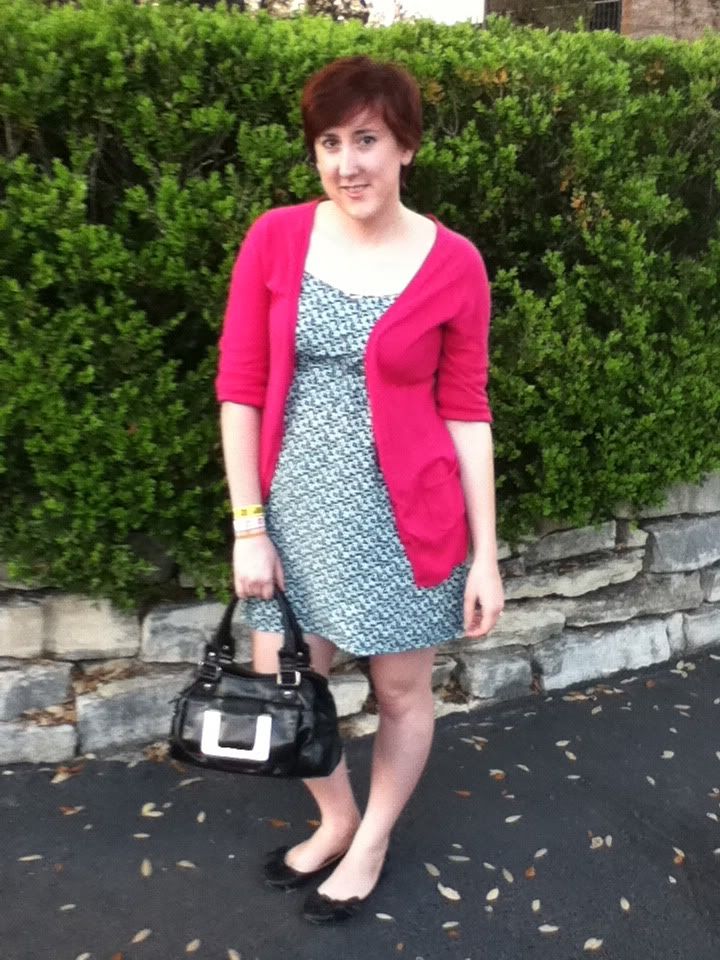 Actually everything in this outfit was given to me. The cardigan and bag are from my mother-in-law, the dress is from a friend in the UK, and the shoes came from a friend here.
You can't tell from the photo but the print on the dress is men riding horses that are in various positions.
When we arrived at the meeting place for ticket holders, we already knew they had given out more tickets than there was room inside and for a while it looked like maybe we weren't going to make it in. But we did!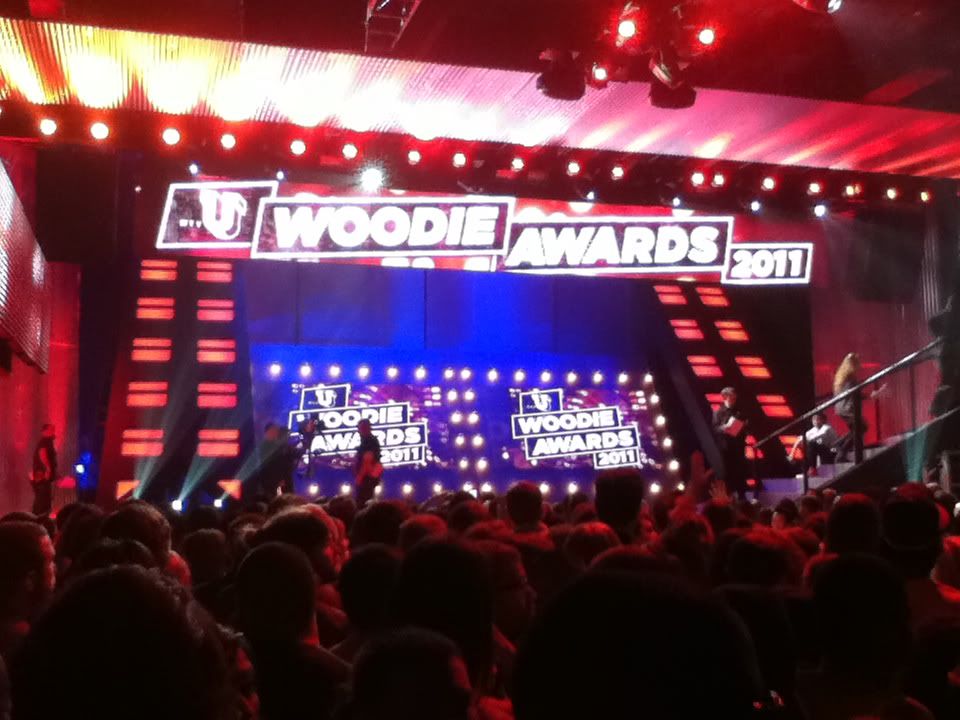 The Foo Fighters opened the show, and Donald Glover (from NBC's Community) was the host. It was only an hour long, and had 5 performances and 5 awards. I was most excited about seeing Two Door Cinema Club perform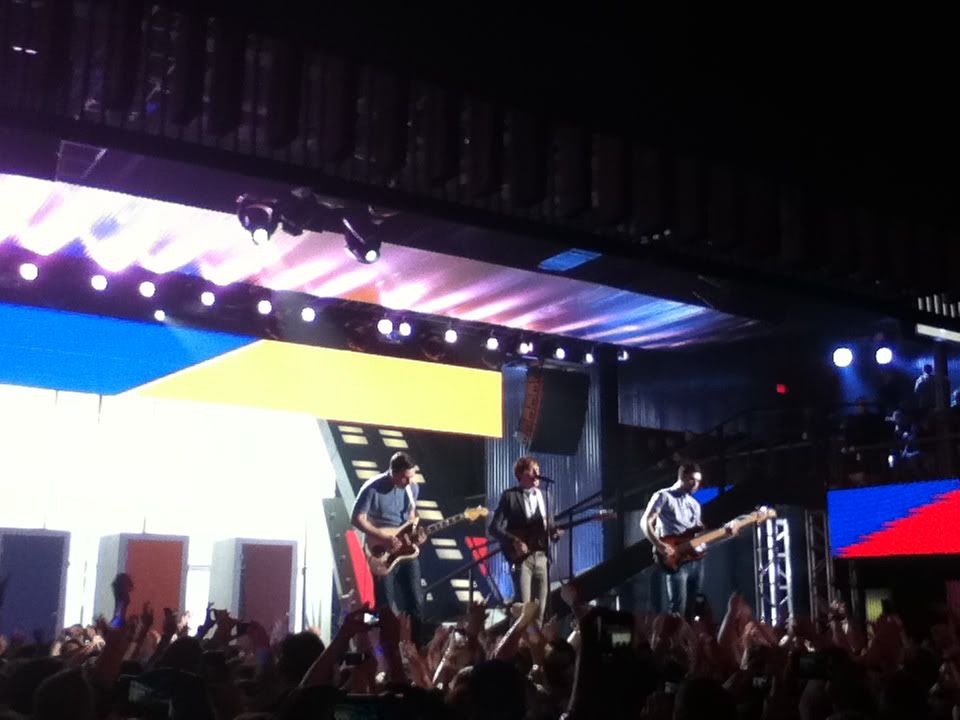 They ~sounded~ good, but I was behind so many tall people I couldn't actually see them.
Pete Wentz was randomly there giving out an award...that Kanye West won... but Kanye wasn't there to accept it, so everyone started booing so Lil B ran and grabbed the microphone to say that Kanye didn't deserve it out of the nominees. So... he pulled a Kanye.
Sleigh Bells' performance was another highlight. Towards the end they had a marching band come out with them.
Friendly Fires and Aziz Ansari were also on hand to announce presenters and performers.
Now I should probably get some sleep for tomorrow. Sondre Lerche! Owen Pallett! The Strokes!