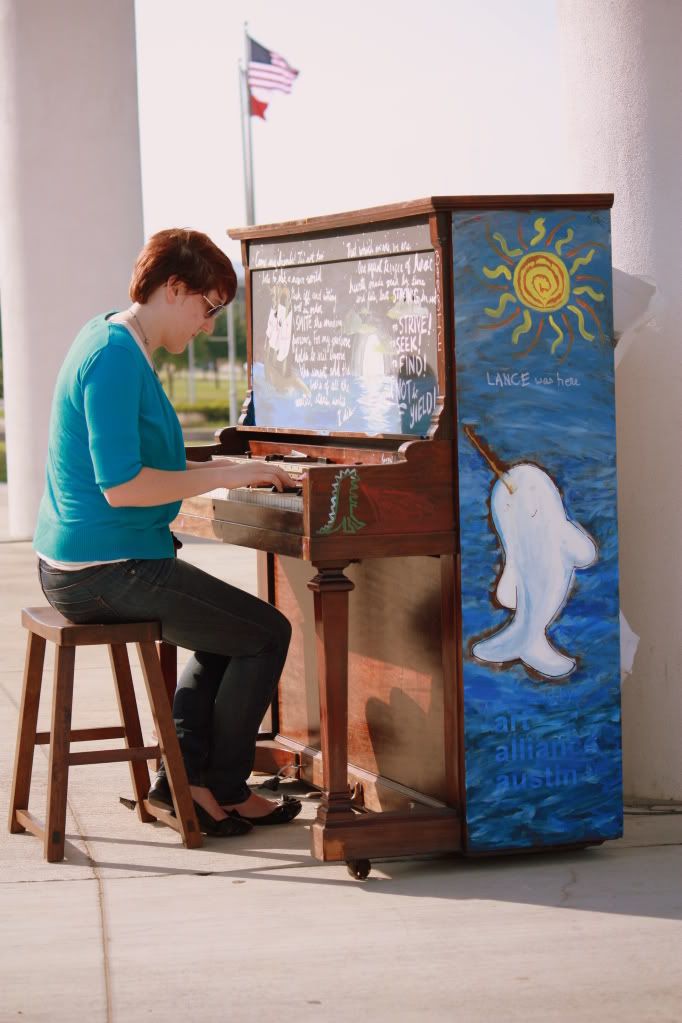 Piano at the Long Center
This month Austin is the host city of
Play Me, I'm Yours
which is an internationally touring art project by Luke Jerram.
There are 14 pianos around downtown Austin for the public to play on and decorate.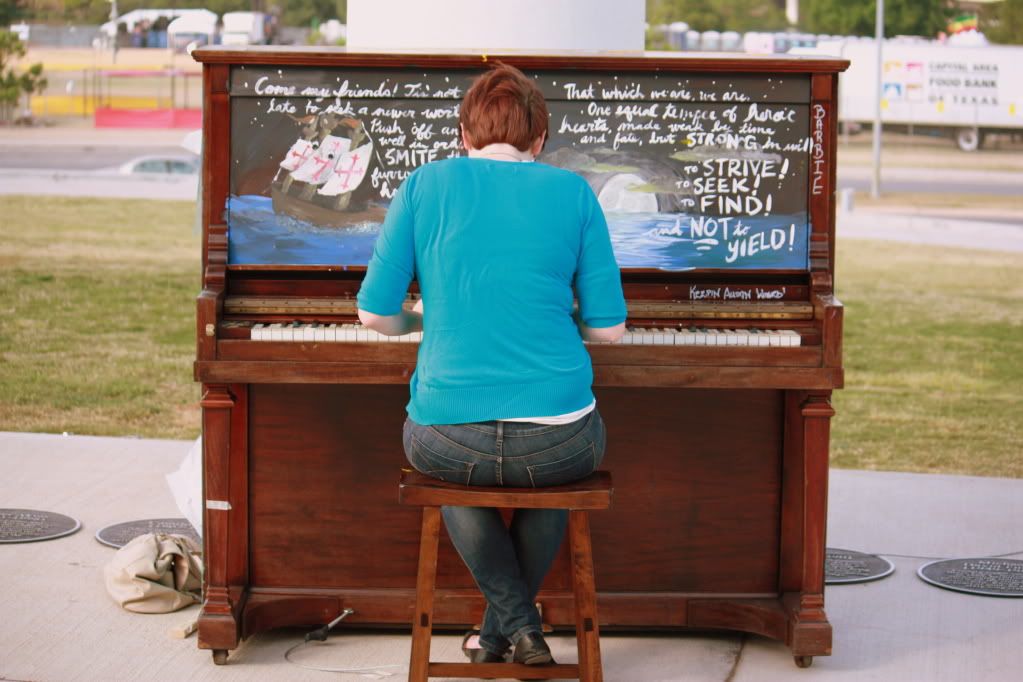 We visited the one at the Long Center a couple days ago, and saw a couple more while on a bike ride today.
Pfluger Bridge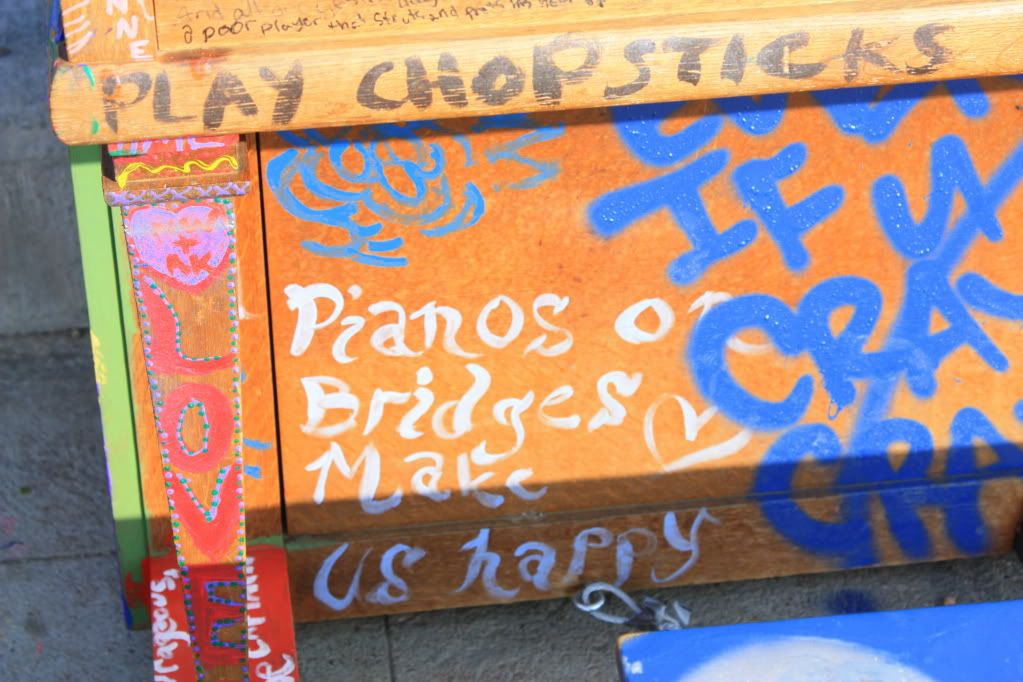 Pianos on Bridges Make us happy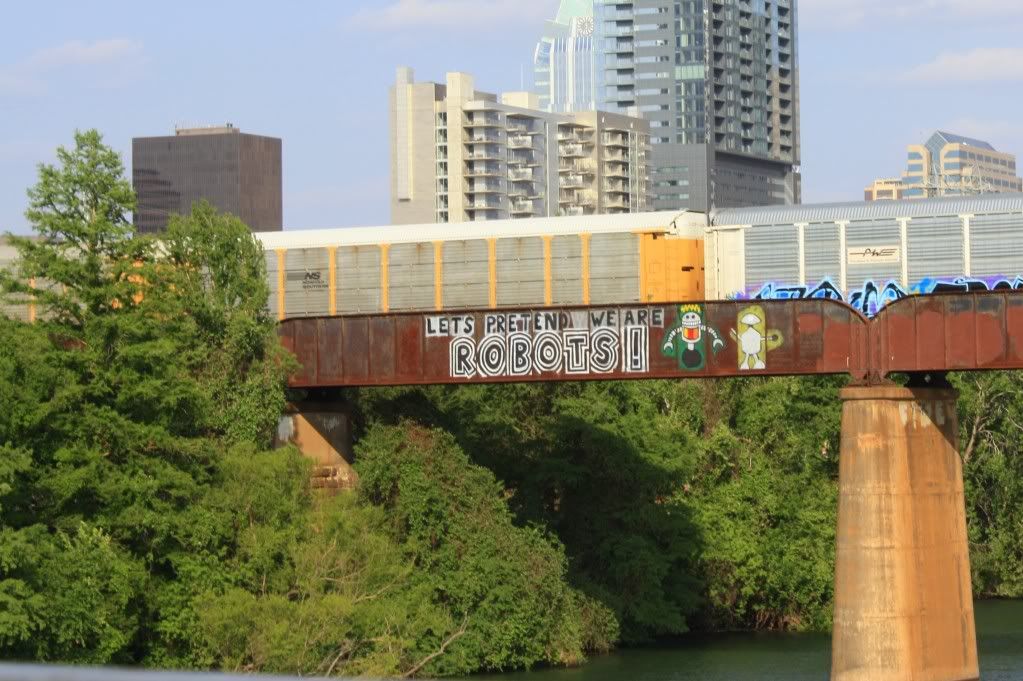 Let's Pretend We Are ROBOTS!

Focus one point and BREATHE
We rode on the new Pfluger pedestrian bridge extension since it opened up a couple months ago. From the road underneath, the bridge is really ugly, but the inner part while riding on it was surprisingly nice.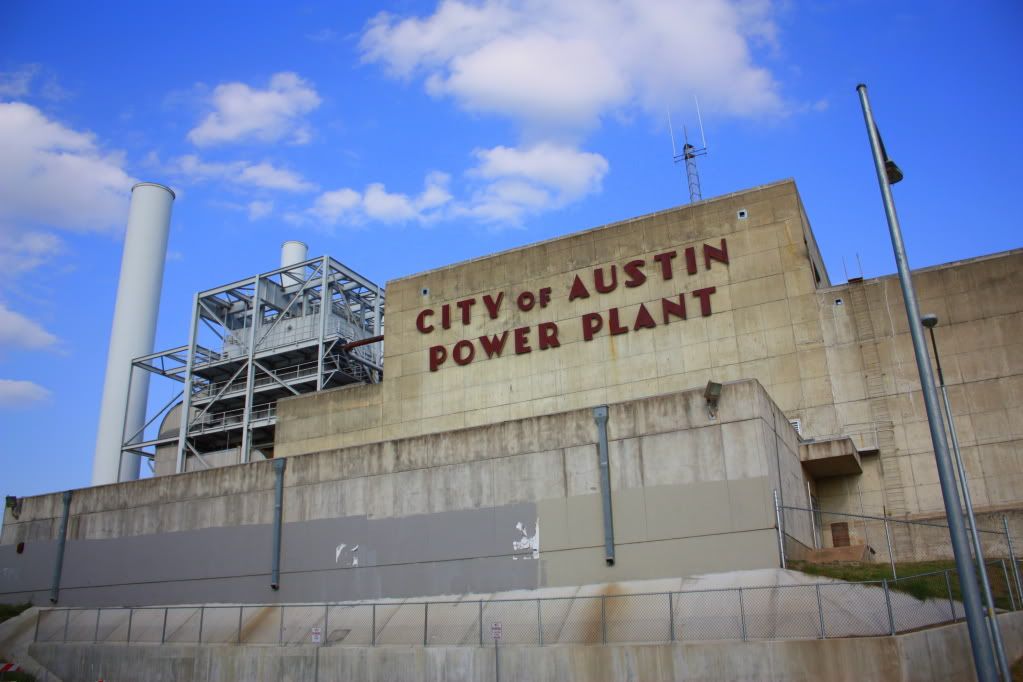 We rode by Husband's favorite building in all of Austin.
And admired the old section of railroad bridge that is still up behind the music hall.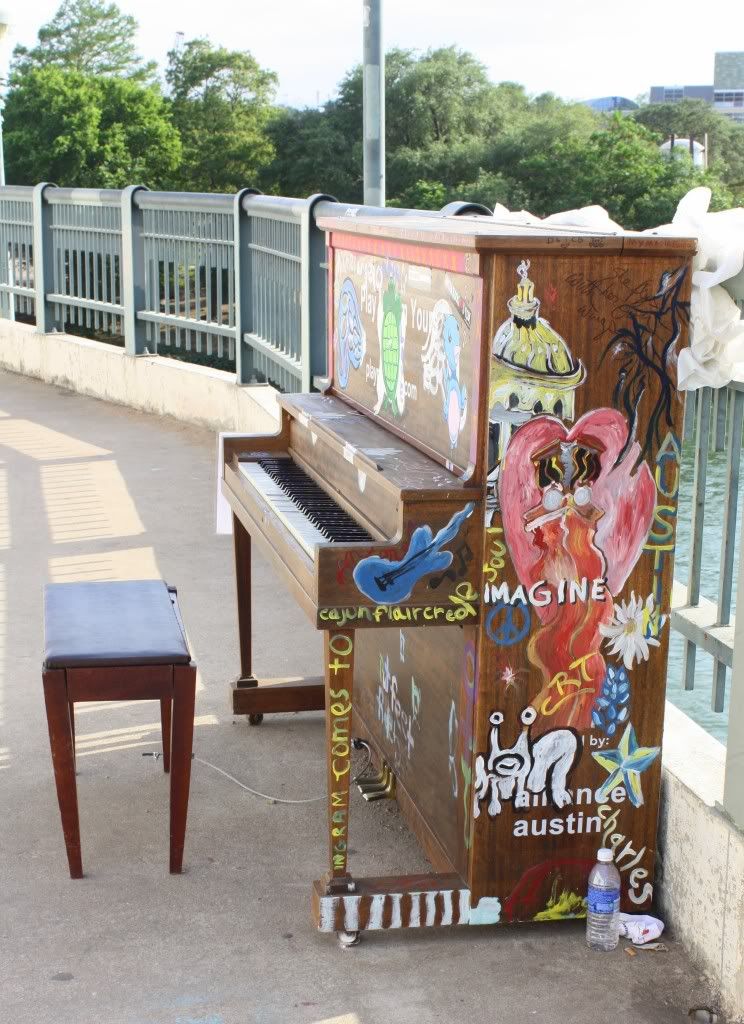 South First Bridge
Especially due to Reggae Fest, it has been quite crowded around these parts this weekend, so although there are a number of the pianos in close proximity, several of them had crowds of people around, so we didn't bother stopping at some. I'd like to go back and see more of them, since it is fun to see how people decorate them. So far the Long Center one is my favorite.
You have until May 1 to check out all the pianos!