We have several April birthdays in the family and due to everybody's varied work schedules, we also usually have trouble celebrating holidays together on the actual day, so on Friday we all got together for birthday/Easter dinner.

My sister made the adorable chick cake pops, and we had individual cakes from
Nothing Bundt Cakes
.
On Saturday I decided to check out the
Austin Women's Clothing Swap
. It was slightly less cut-throat that the one
I went to for the TxSCC,
but there were also less items and less people ahead of me in line. Inside they had everything on hangers on racks, which made it easier to look through, and there weren't people grabbing handfuls of items to sort later. When I got in (I was probably the 15-20th person in) there was no one at the shirts rack, which was towards the back, so I decided it would be best to go there since I would have first dibs. I picked up 4 items, of which one is too small. Everything else was pretty picked over by the time I finished that rack, but I was happy to come away with something.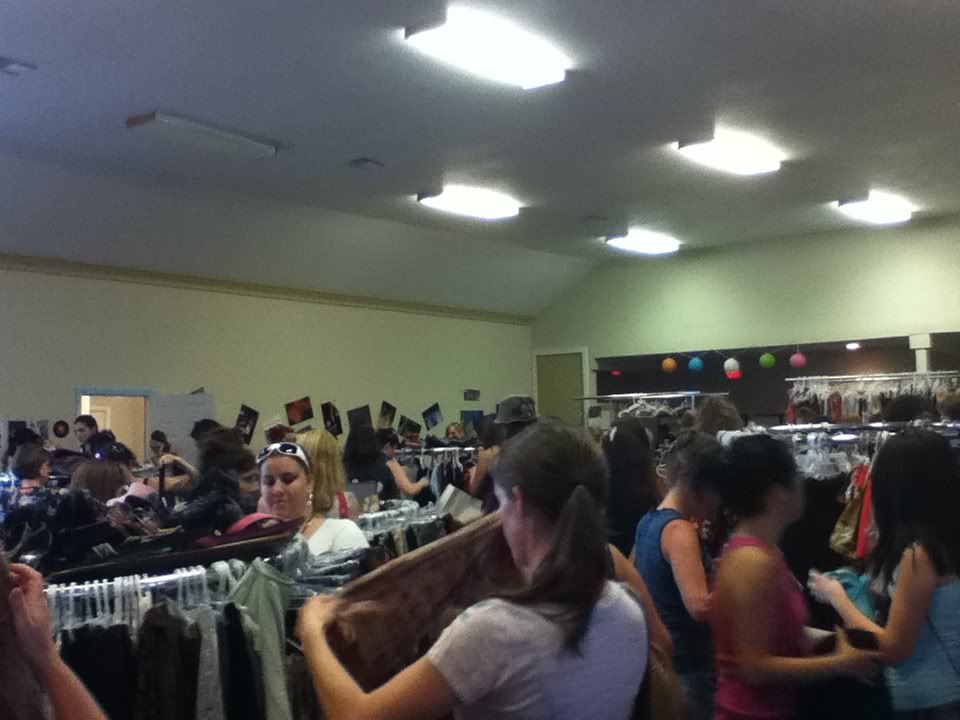 I got complimented in line for my shirt, which I picked up the other day at The Limited.
I had an important meeting to go to, and wanted a nice shirt or outfit for the day. As is typical with me, I found several items I liked, but nothing for the event I specifically set out to find something for.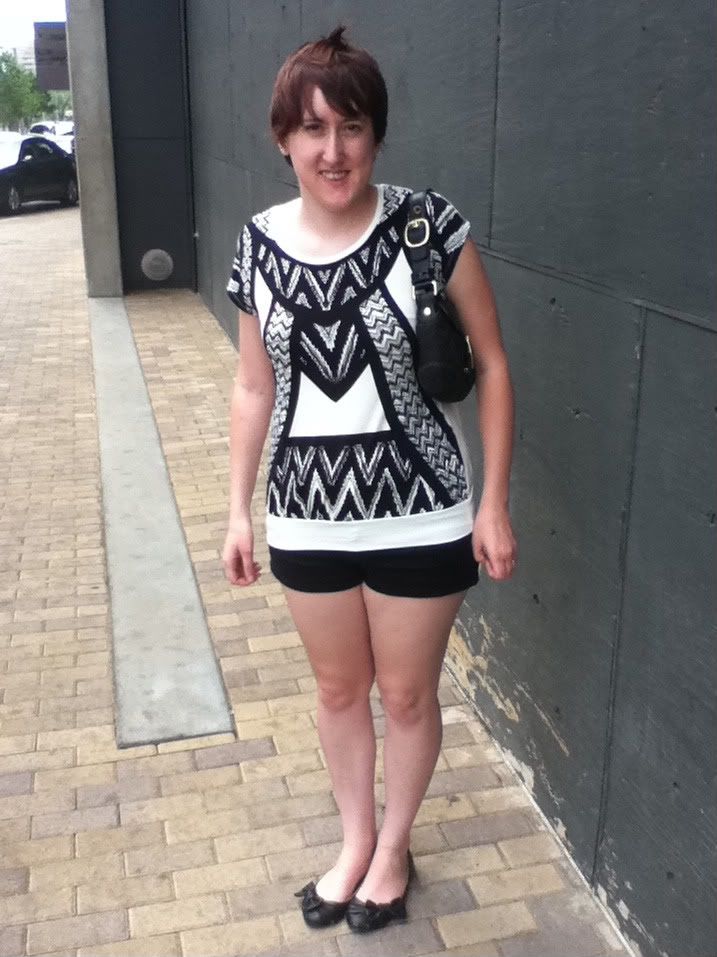 Shirt: The Limited | Shorts: Forever 21 | Shoes: gift from friend
Summer is starting to rear its ugly head, so shorts just seemed like the way to go.
Saturday was also St. George's Day, so Husband spent the day in his England soccer *ahem* football shirt and hung up a massive England flag from our balcony.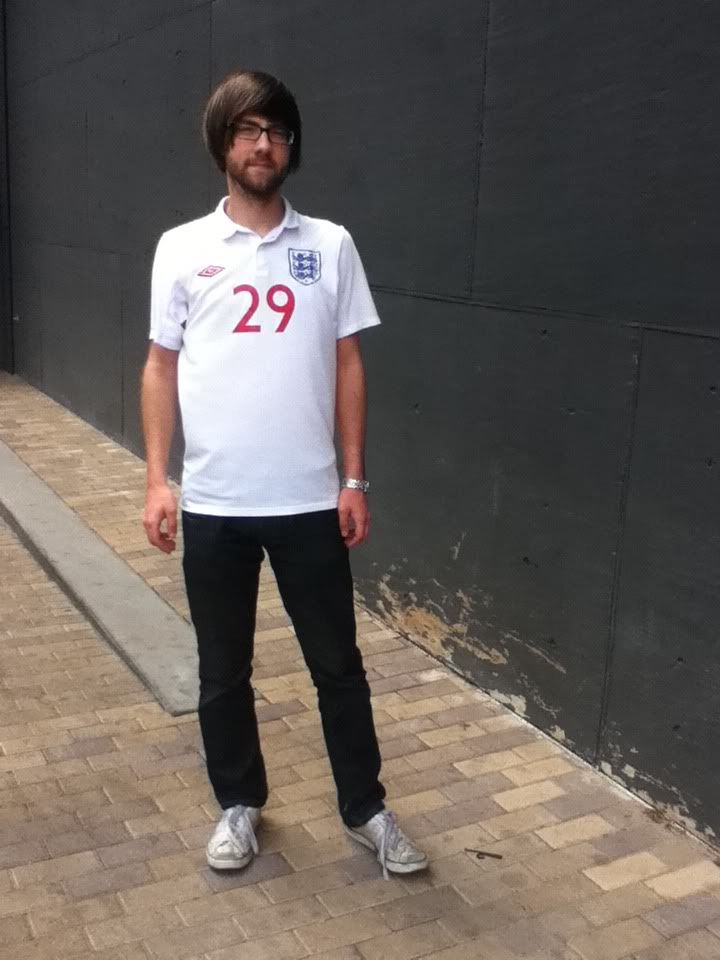 Shirt: England national soccer jersey | Jeans and Shoes: Topman
In Catalonia, they celebrate
la diada de Sant Jordi
by exchanging books and roses. One of my favorite classes in college was Catalan Cultures and was taught by a professor named, of course, Jordi. And he flew in a writer from one of our required reading novels who was named... Jordi! Needless to say, it is a popular name in Catalonia. I told Husband I wanted to celebrate the Catalan way, but did I get a rose? nope. Did I get a book? nope.
But he did take me to Which Wich, so all is well.
Then we headed over to
The Highball
since they were letting local vendors and artisans sell their wares. I didn't see anything that tickled my fancy.
We went to the Drafthouse to see what was on around that time, and we were just in time for a showing of
The Greatest Movie Ever Sold
When purchasing the tickets we had our choice of a coupon each to Old Navy or a full sized Ban Deodorant.
The film was an eye-opening look into product placement in movies. It doesn't judge too much one way or another saying that product placement is bad, but it wants people to be aware how you are being marketed to.
Today I had to work, which made for an uneventful Easter.
How did you spend your long weekend? (If you were lucky enough to have extra time off work)