Discow
Tonight at the Long Center there was a preview of the
Cow Parade
which has been held in 75 cities in 30 countries around the world.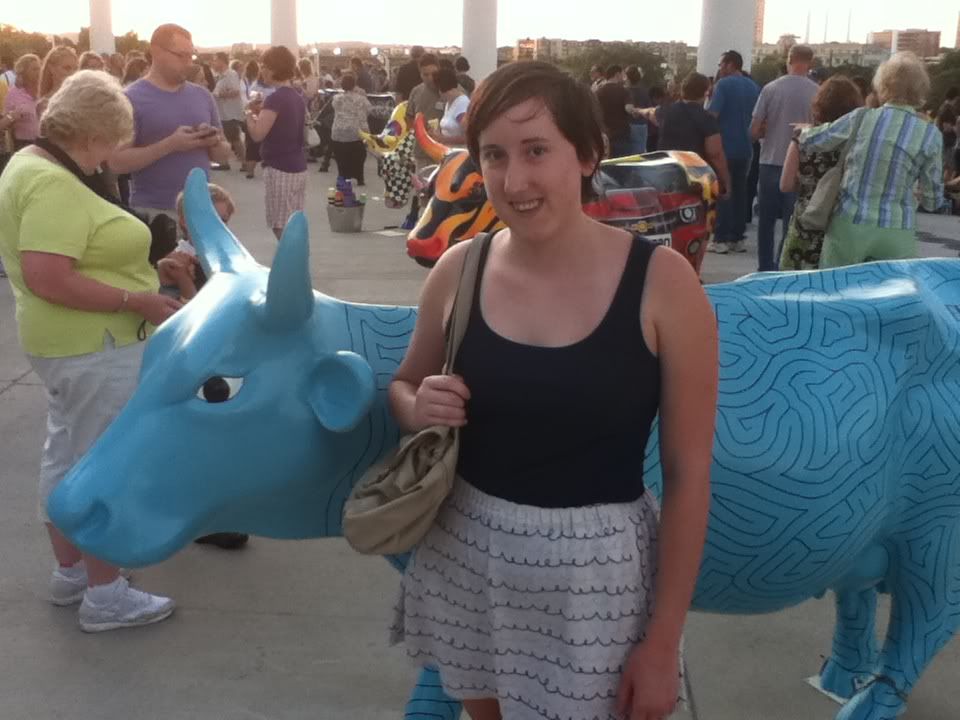 Mazy Moo

Artists create the cows which will be displayed publicly around the city through October at which point 50 will be auctioned off for charity.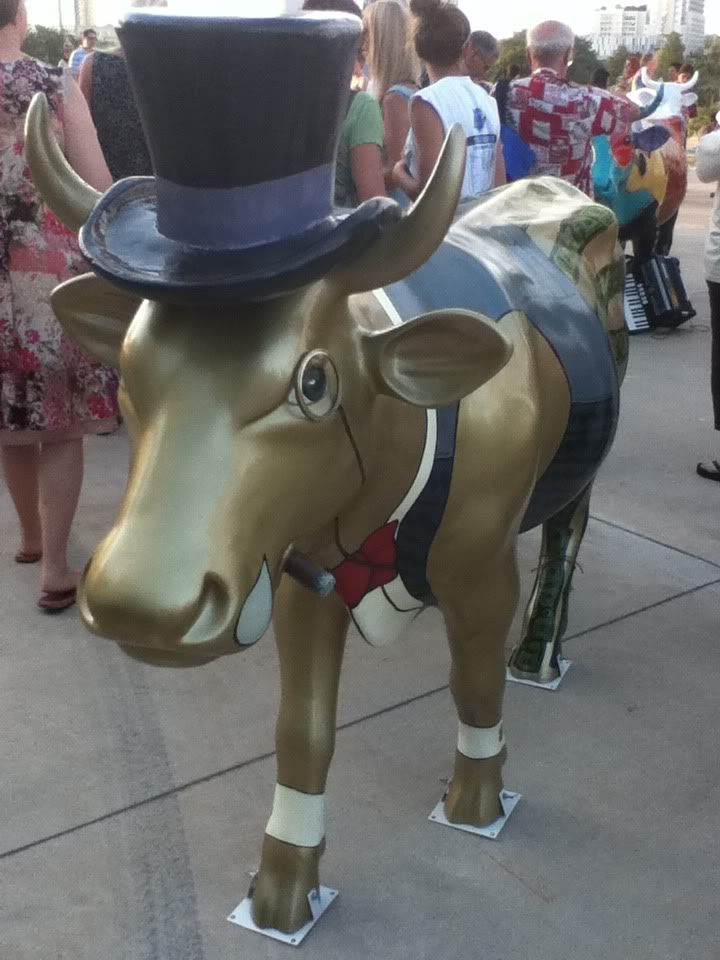 Moolah
The Austin event is supporting Dell Children's Medical Center and the
Superhero Kids Fund
.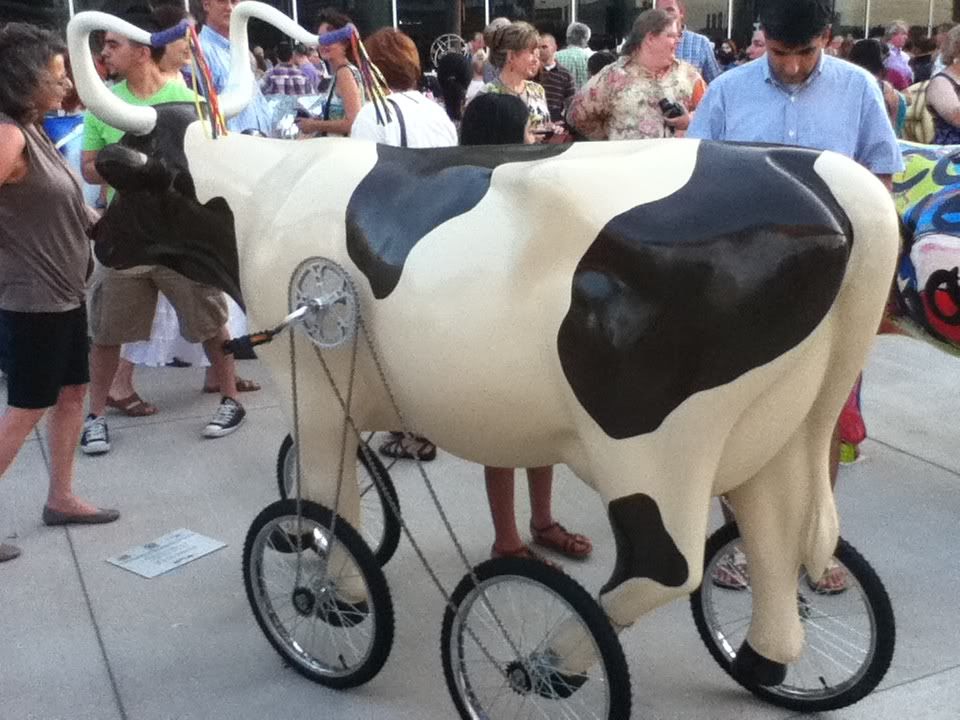 Cowcyle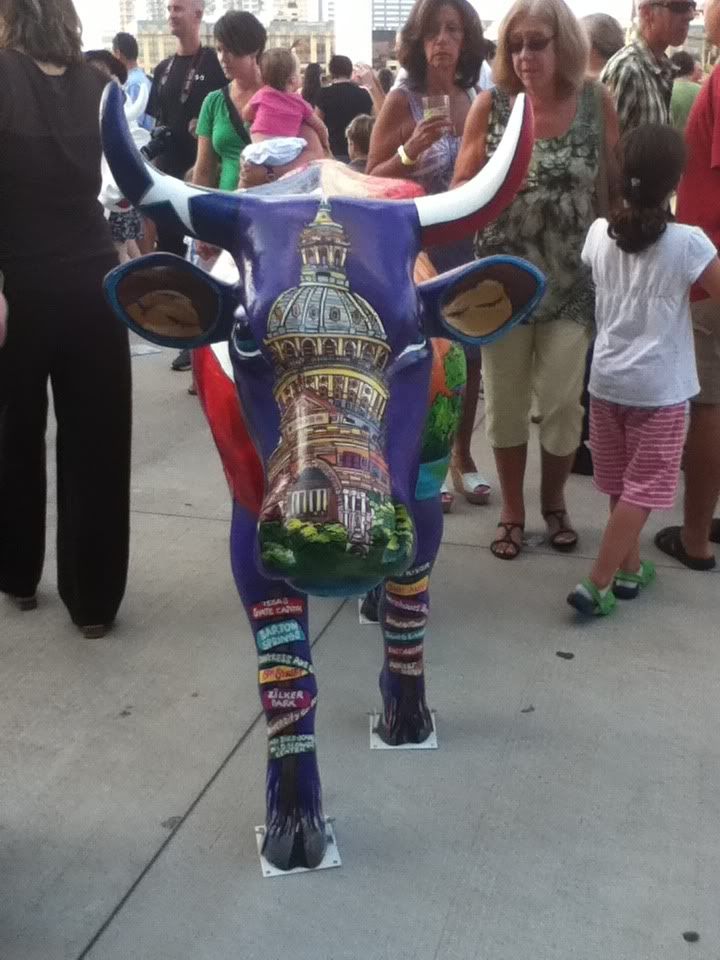 Also on display was Micheal Jackson's Thriller jacket which was recently purchased for $1.8 million by Austin philanthropist Milton Verret who arranged for $100k of the winning bid to go to the Superhero Kids Fund
The jacket is going to go around the world on tour to raise money for charities that help sick children.
Check out a map
here
of where you can see the cows on display