Hello, old friend!
So... how have you been?
My laptop broke several weeks ago. And that was lame. Then I got a computer, but had nothing on it. Then my in-laws came to visit for two weeks.
So things are now settling down. And I actually have pictures to post.
But, I think I'm going to end up going backwards, since my most recent photos are the easiest to access and upload.
On Sunday we went to visit
Fredericksburg
, which has been on Husband's and my list of places to take a day trip to. We have been meaning to go around Christmas the last two years, but have not made it. Instead, we took his parents there on their last day in the country.
We parked in a randomly chosen space on the main street, in front of a candy shop that sold fudge buy 4 get 2 free. So Husband's mother treated us to several pieces.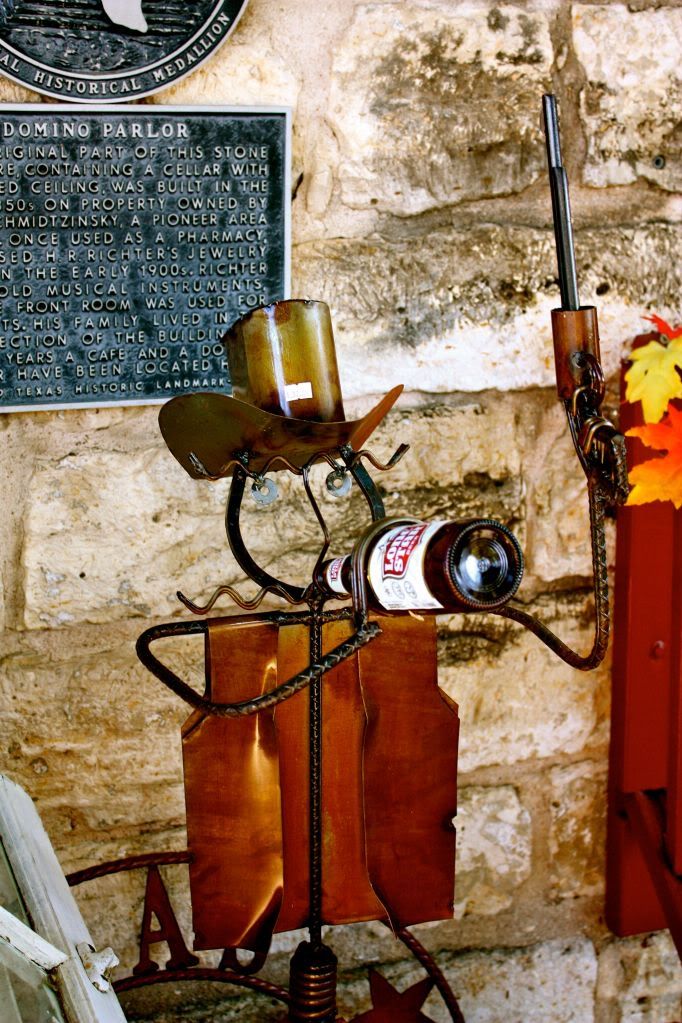 yee-haw
Pioneer Museum
, but not inside since it is closed on Sundays.
Next we had a look around the little shops and boutiques that line Main Street (or at least the ones open on Sunday mornings). I enjoyed the quaintness of the area and all the old-timey signs. Especially this one: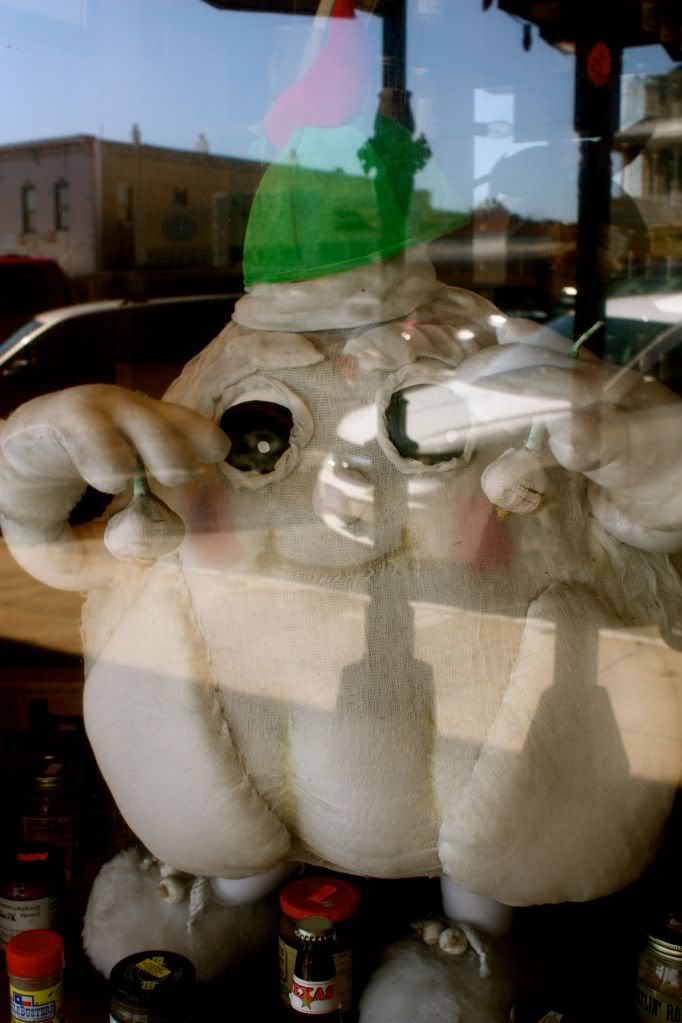 Garlic man with garlic babies
For lunch we went to the
Fredericksburg Brewing Company
After lunch the temperature was creeping up, and it had been a long two weeks, so we headed back to Austin. We've talked about going back for Oktoberfest this weekend, but we'll see if I feel up to driving there after our soccer match on Saturday.