Even though I have to work all SXSW week and put up with horrible traffic, it is still one of my favorite times in Austin.
I decided that Saturday was the day to finally wear my Valentine's Day present from husband.
"Ooh, did he get you jewelry??" you might ask.
No.
"Did he get you clothes?"
Nope.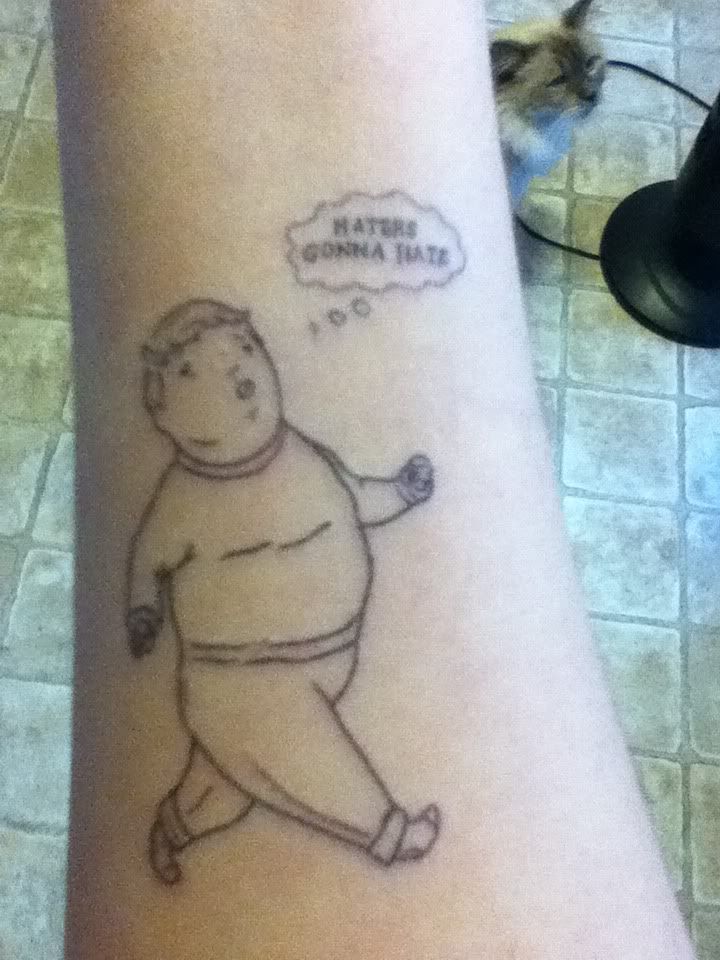 He got me this awesome
Haters Gonna Hate
tattoo from
Tattly
!
And I love it. I have been surprised, though, but how many people do not know the meme! Maybe I spend way too much of my time online...
Anyway, Saturday morning started off with a photography workshop by Kev of
Jen Loves Kev
. I now have a Canon 50mm lens on my wishlist.
Next was the TxSC Mentoring Breakfast with breakfast tacos from
Cantina Laredo
. The vegetarian tacos went quick; I just barely got one!
I got to speak to some great people including Macala of
Fashionably Marketing.Me
who had great insight into the legal implications of blogging and re-posting content on things like Pinterest. I also spoke with
Kendi Everyday
,
Smart Pretty Awkward
,
Tick Tock Vintage
, and Turi from
Modcloth
.
Destrehan's Daughter
snapped this picture of me.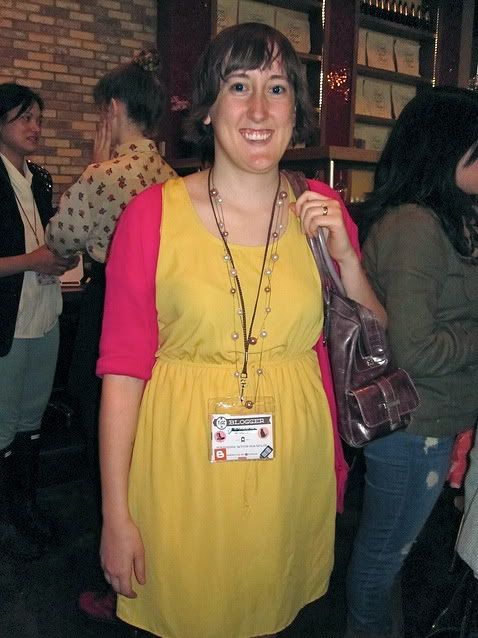 After the mentoring breakfast a group of girls were going to go thrifting at Savers. There was only room for 100 people on the bus, and I figured I could go to Savers anytime since it is about 5 minutes away from me. Instead, Husband called to say he was riding into town to score some free noms, so I met up with him.
First we got sandwiches from
Short Bus Subs
. They had won Fan Favorite at the first
Gypsy Picnic.
I had "The Cheerleader" and it was soooo good. I think I have a new weakness. Next we got empanadas from
Mmmpanadas
. Unfortunately they were out of the mushroom and spinach, and the only veggie option they had was soy chorizo. I took one bite and handed it to Husband. I'm vegetarian only because I do not like the taste or texture of most meats, and this was too close to ground meat for me to like it.
After lunch I went home and chilled for a little bit. Around 3pm I knew the TxSC girls would be boutique crawling along 2nd St, so I decided to ride my bike over. Big mistake. About 10 minutes after I got downtown a heavy downpour began. After seeing some shops, visiting my friend Anne Marie while she made
custom mini wallets
at
Plain Ivey Jane
, and slowly sipping a chai latte, I decided I couldn't waste anymore time and needed to return home to wait for my sister to arrive. I had convinced Husband to let me borrow his iPad for the afternoon, and before he left for work he looked me in the eyes and said "take. care. of. it."
So... I ended up riding home with the ipad wrapped in a plastic bag, stuck in my handbag, stuffed in a drawstring bag that I wore over my chest, and I poked head and arm holes in a black garbage bag that I put over my torso and rode my bike home with my umbrella handle squeezed between my head and shoulder keeping it over me. I think I was probably the most ridiculous sight in Austin that you could have seen that day.
Sister arrived shortly after and we got ready for the TxSC Posh Party sponsored by
Poshmark.
Last fall I had the bad habit of buying pretty dresses that were too fancy for anything I do on a regular basis. Luckily, the instructions were to dress to impress, so I put on my
Under Cloud Cover Dress
from Modcloth. When I originally received it in the mail, Husband asked me why I bought a wedding dress. :-/
But I love it!
The Post Party was loads of fun. We were the first to try out the
Airstream Photobooth
which was a lot of fun. We thought it took a picture, though, before it actually had, so it caught us in the process of removing our props.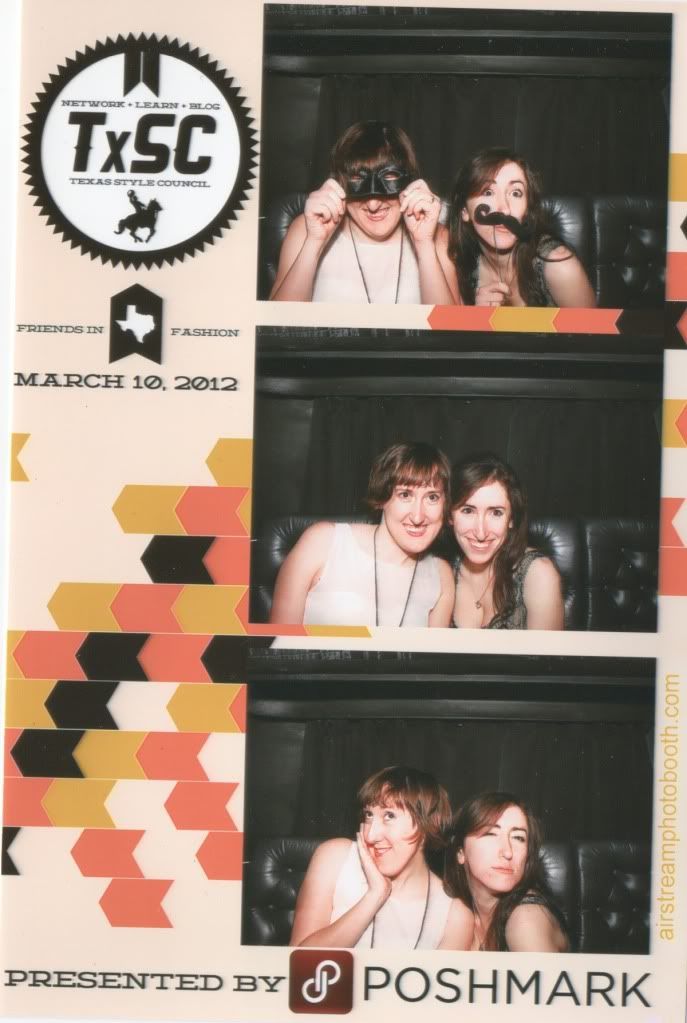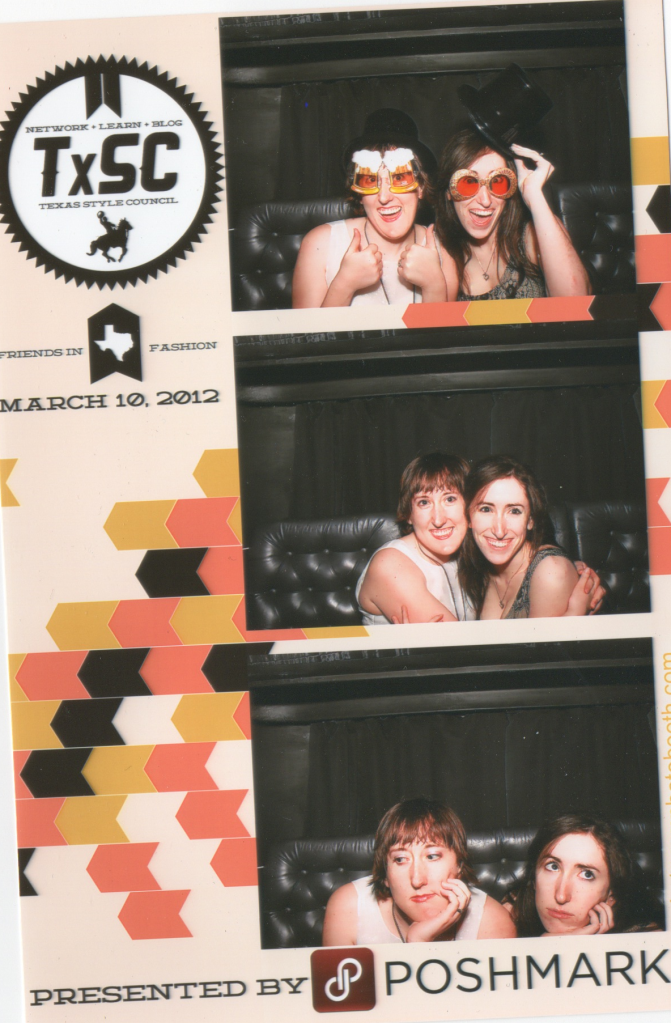 My sister and I each won an item from
Francesca's
. I got a cute black and white handbag. We also got to spin the
Lulu*s
prize wheel. Sister got a sexy dress, and I have a $10 giftcard to spend with them!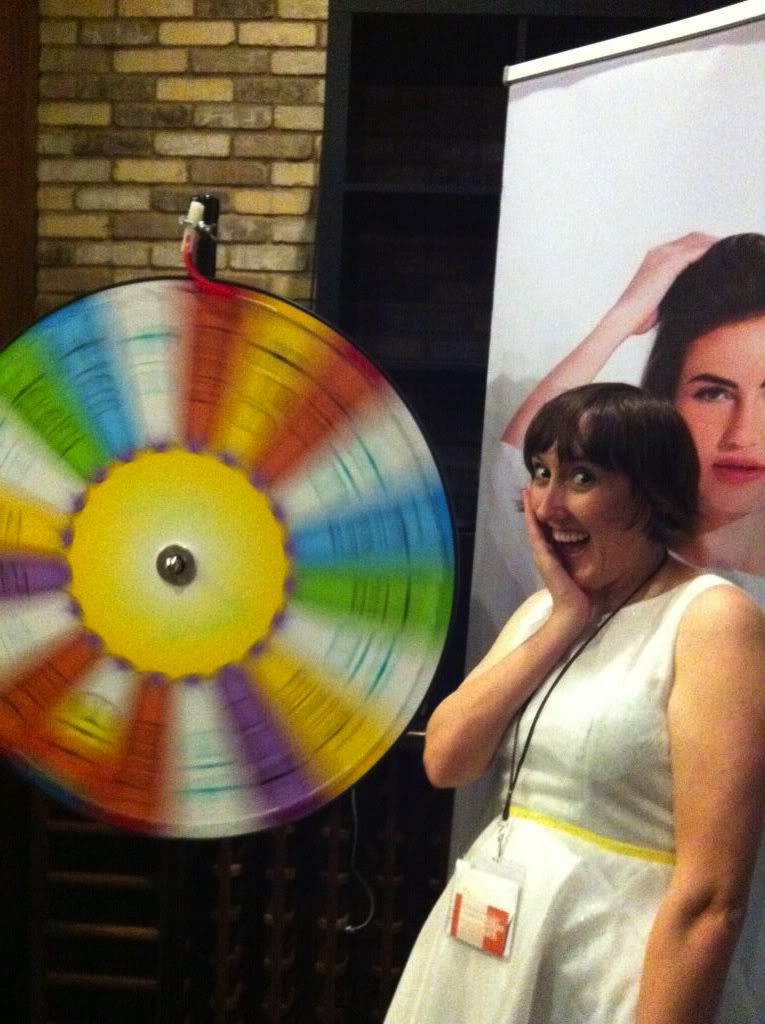 Best dressed of the night, in my opinion, was Jennifer from
If I Must Say So
. The moment I saw her dress I ran over to her going "oh my gosh! oh my gosh!"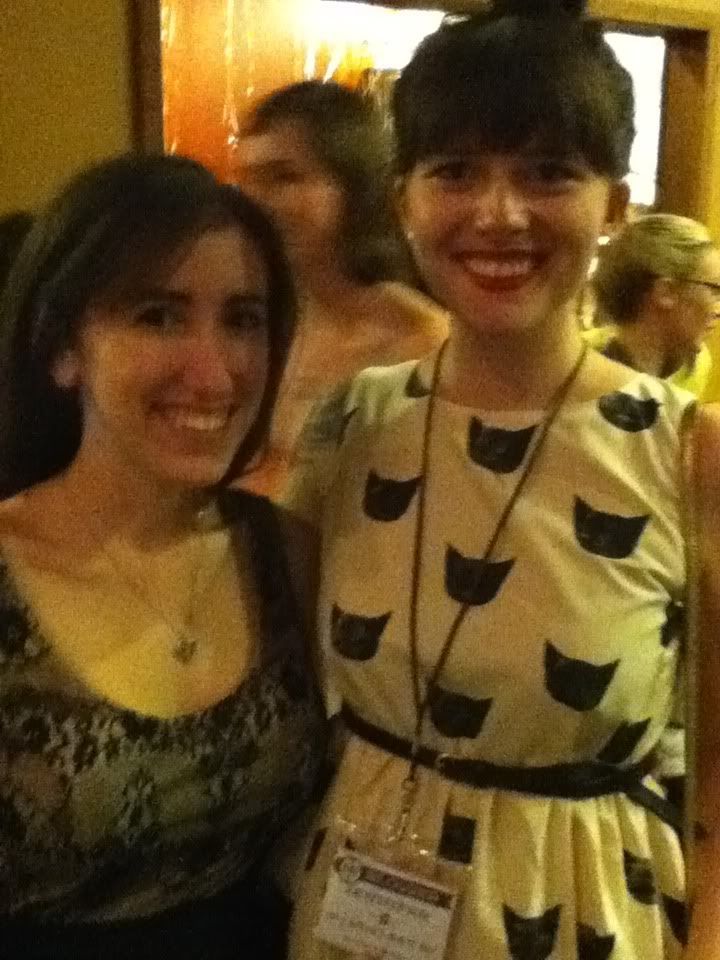 Cat Dress!
I am starting to collect my own number of clothing items with cats on them, but nothing as pretty as hers. She paired it with a black belt to give it a great, 1950's shape.
Austin fashion photographer
Peter Tung
was on-hand to take photos of the attendees in a balloon filled photobooth.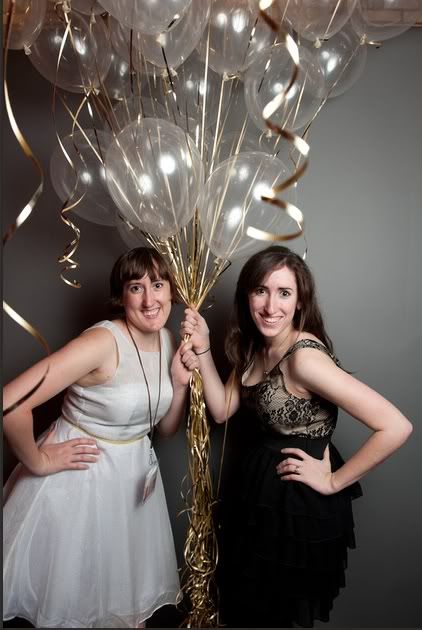 photo credit Peter Tung
You can view all the fashionable ladies and gorgeous photography
here
.
At some point during the day I injured my knee, so we took leave of the party about halfway through. I think Sister may be inspired to start her own blog, especially after meeting one of her blogging heroes, Kendi Everyday.