Ok, so maybe just one, but what else could I title a post about the
Zilker Kite Festival
??
After 20 some odd years in Austin, I finally got to experience the Kite Festival. I never went as a child, and my first couple years back in Austin I worked jobs that had me work on Sundays.
But not this year!
It was the perfect day for it - clear skies, warm but not too hot, and a wind around 8-10mph. Perfect.
Husband and I rode our bikes and stopped at
Juiceland
on the way for breakfast smoothies.
the kite I primarily flew


On the one hand it would make my morning commute more of a nightmare, but riding bikes with Barton Springs Rd. closed around Zilker made me wish it was always like that.
I was originally going just to sit in the park and watch, but we met up with some friends who had brought several kites with them.
It was so much fun to just enjoy the outdoors and see people spend time together. Most of the little kids enjoyed climbing the big rocks at Zilker rather than kite flying, especially my friends' little boy who kept asking husband to climb the rocks with him.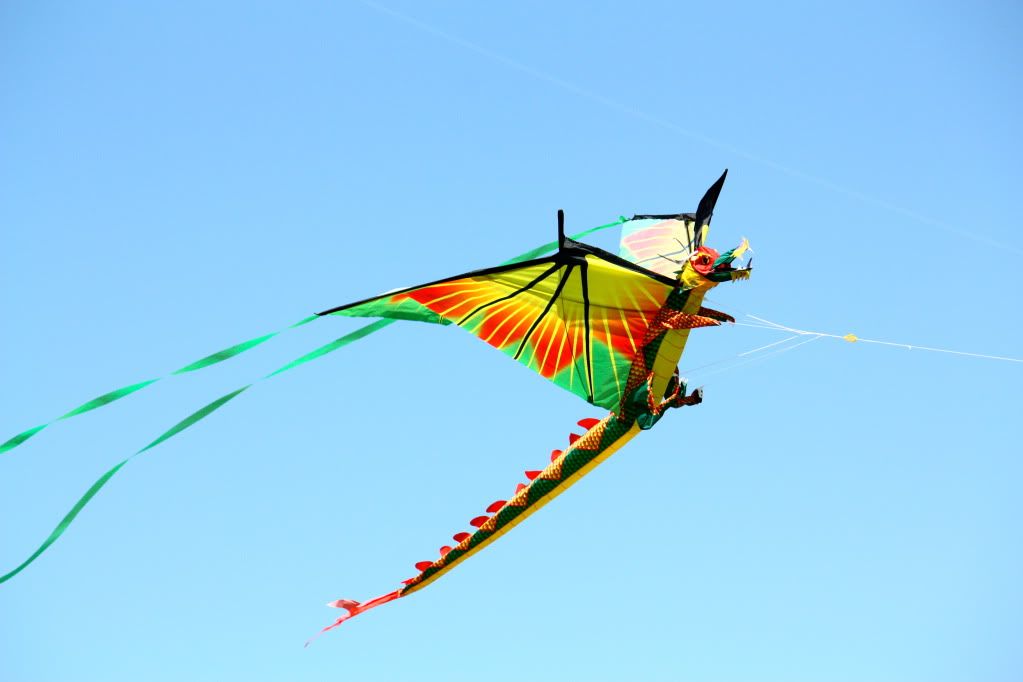 One of my favorite kites I saw
Husband joked that next year he is going to make a kite to look like Leonardo daVinci's flying machine. I think it would be pretty awesome if he could pull it off.